Jerusalem, Israel - Oct. 2, 2022 - Is placing a warning on Israeli properties a way to get around being accused of discrimination and boycotting?
The US-based Airbnb had to reverse its decision to have homes listed in "Jewish settlements" removed from its listings after legal action was taken against the booking site for banning the Israeli homes in the disputed territories.
According to the Associated Press, as first reported in Washington Post on September 19, 2022, now another popular online site "Booking.com is to caution customers booking accommodations in Israeli settlements that they were traveling to a "disputed, conflict-affected or high-risk" area that "may pose greater risks."
BJL participated in a tour organized by Media Central on September 29th, to see three properties located near the northern end of the Dead Sea and to hear from owners listed on Booking.com about the effects of such a warning.
Photo Credit: BJLife/Sharon Altshul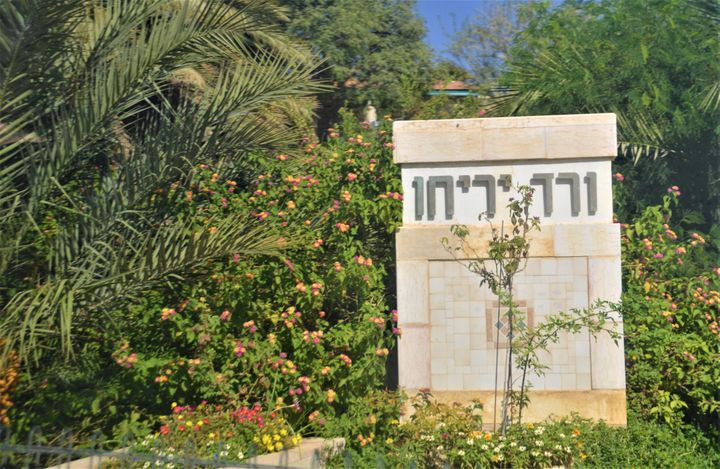 I. Our first stop was in Vered Yericho to meet with Lital and Zohar Aizenburg, owners of a bed and breakfast called Mi Casa Tu Casa. Lital was born in Jerusalem, but they lived for 21 years in Mexico which has influenced her decorating and style and enabled her to speak Spanish fluently. She describes moving to Vered Yericho in 1983, when there were no trees, and nothing in the hot desert area. She described her home as "Casa Avrum Avenu" a home open on the model of biblical Avraham to welcome everyone. For 40 years, the Aizenbergs say they "live with our neighbors in peace."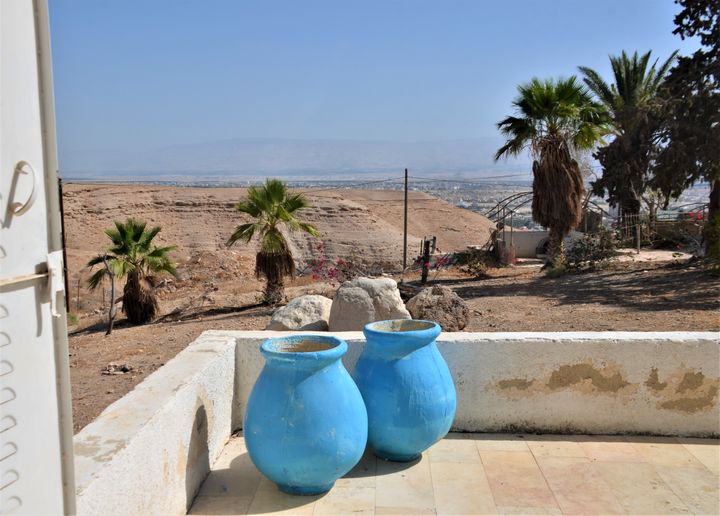 "It was magic here, but now with a warning people are afraid," the Aizenbergs added. Already they "noticed a 50% drop in reservations immediately."
Near Jericho and not far from the Dead Sea, it is an interesting area. Similar to what happened with Airbnb, "Booking.com is banning us for living in the West Bank."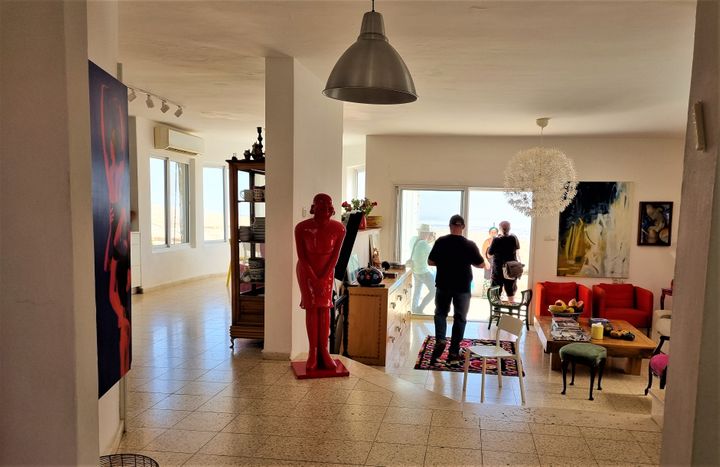 Tourism is a vulnerable business, but this new policy is one that Zohar complained is political. The warning would have the same effect as a boycott as international guests who do not know the reality would be afraid to come.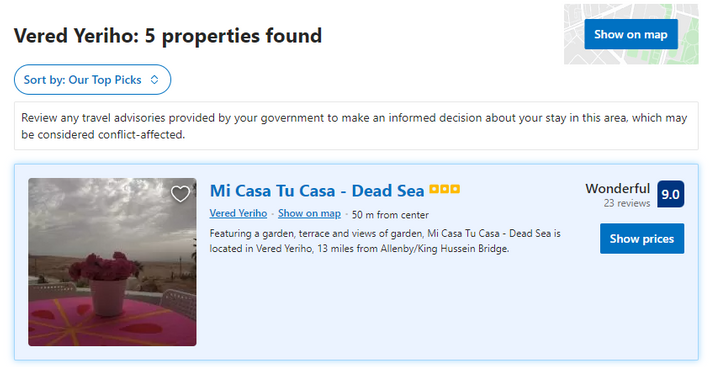 As of Sunday morning, October 2, 2022, the warning stated "Review any travel advisories provided by your government to make an informed decision about your stay in this area, which may be considered conflict-affected." Israeli Tourism Minister Yoel Razvozov considers the Booking.com warning not to include "settlements in occupied territories" as a positive response to official complaints.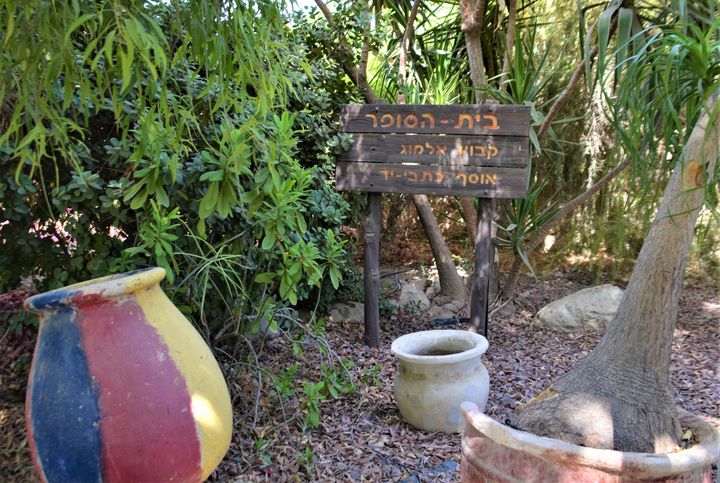 2. Oren Aharoni general manager, of Almog guest house in Kibbutz Almog, explained that Booking.com is the largest agent in world. At Almog, not far from the northern part of the Dead Sea "Arab and Jews live in an island of peace together." Muslim, Christian, Jews and Druze work together at Almog, and "the new manager is Arab," Aharoni added.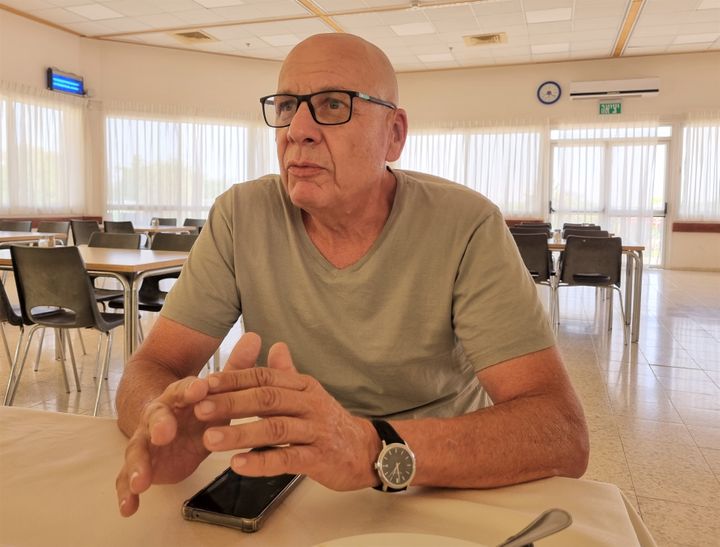 Almog has not suffered from bookings yet, as they presently have Israelis tourists. He stated Almog has 81 rooms, with 35 employees and mostly services groups.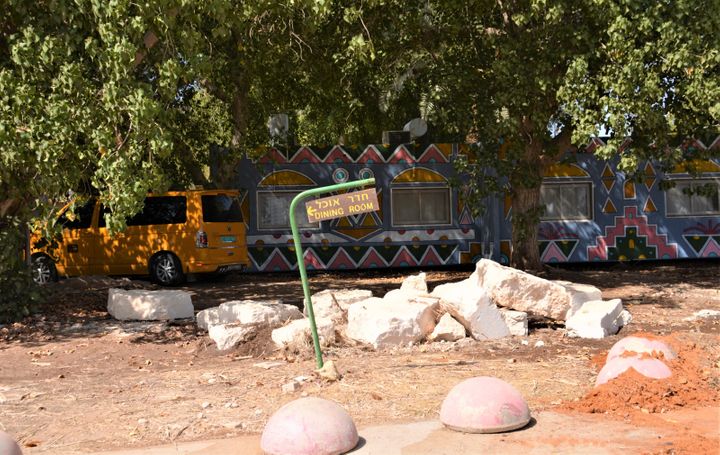 3. It's a short drive from Almog to the Biankini Village Resort Dead Sea to meet with the owner Dina Dagan, who says 80% of the resort's bookings come from booking.com.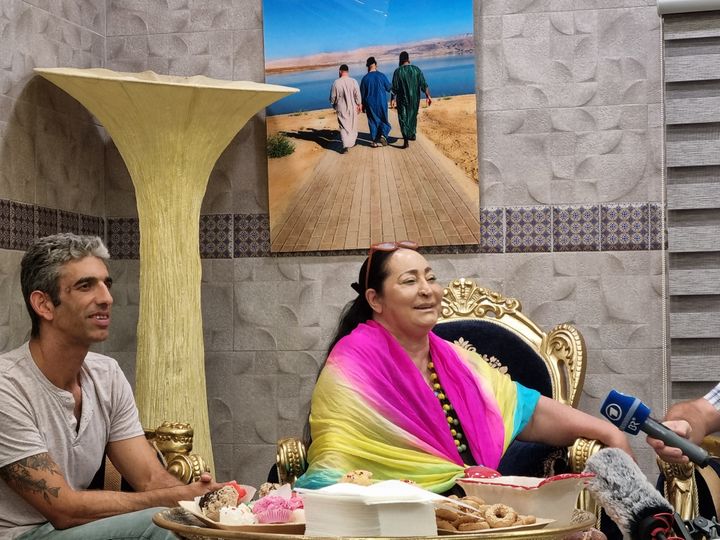 Though Dagan speaks Hebrew and Arabic fluently, she spoke in Hebrew through a translator, and she posed many questions, "One-sided decision why now? Over a decade change now? After 25 years today is dangerous?"
From a barren strip of beach and sand by the constantly shrinking northern end of the Dead Sea, she has expanded the facilities to welcome international tourists, as well as Israelis. Biankini Resort is a place that brings everyone together. "Deciding on borders of Israel when there are terror attacks around the world is interfering," she stressed.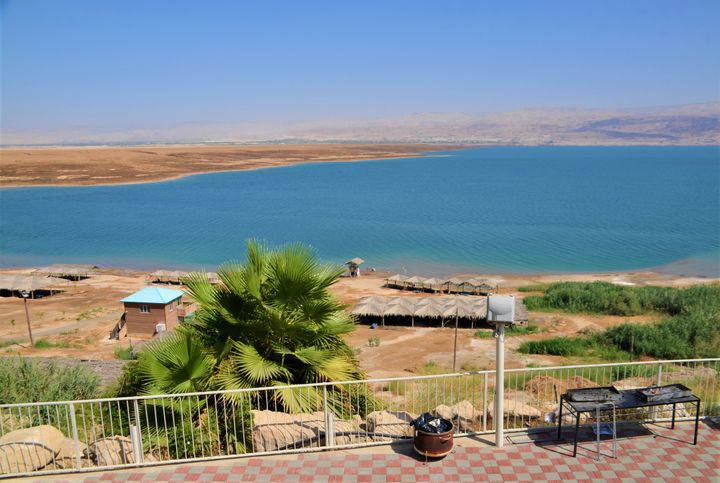 Dead Sea as seen from the Resort
Dagan is familiar with terror attacks. In her Jerusalem business, in 2001, she saved close to 200 young people in the Biankini Pub located on Biankini Street, by carrying a bomb outside and away from her young patrons. At the height of the Second Intifada, a short time after, some of those same young people were murdered by another terrorist bombing at the Moment Cafe. Looking for peace, she closed the Pub and moved to the quiet sands near the Dead Sea.
Now Biankini has 110 rooms with 350 beds, and provides 4 million shekels per year to the local economy.
"Why now," she repeats, "there were the peace treaties with Egypt and Jordan. Why now? There are more dangerous places. Ramallah. Jenin."
Biankini Resort has not seen the effect on bookings yet but expects to by the end of the month. Israelis know it is better to register directly on the hotel website saving up to 18% of their cost.
Because of their location near the Dead Sea, medical tourism is also important. Online sites like Booking.com help international visitors to find accommodation, from small bed & breakfast rooms to expansive hotel suites with private saunas as we saw on a short ride from the center of Jerusalem.
According to Professor Avi Bell, an International legal expert, Israeli means Jewish. If the policy is for Jewish properties only, it is against law. Since World War II, in land captured in war and held for more than 6 months, governments have moved civilians in with trucks. No one says anything. Further, "Israeli settlers" are not relocated by the government, they are civilians who have a right to move, further, "settlements" is not a legal term.
Booking.com declined to answer AP when questioned whether the warning would also apply to Palestinian properties in the West Bank, such as in the cities of Hebron or Ramallah concluded the Post article.