Baltimore, MD - Jan. 10, 2019 - Across the years, I have been lucky enough to meet many interesting individuals via my various interests, both professionally and socially. One such person is Dr. Ken Potocki. Dr. Potocki is a retired Johns Hopkins Applied Physics Lab physicist who worked on some of the most groundbreaking space projects exploring reaches of the universe unknown to man.
Mr. Baruch Ostro teaches the 6th grade honors science class at Talmudical Academy. My son, Yossi, is in this class, and when I read a weekly email from Mr. Ostro mentioning that the class was learning about the sun, satellites and such, I thought it would be a perfect fit for Dr. Potocki, who has lectured for years to students of all ages. In fact, when my son was in first grade at T.A., Dr. Potocki gave a presentation to his class, as well.
So I was able to secure Dr. Potocki for a January 9th lecture to about 40 inquisitive yeshiva boys. It was wonderful for me to be back at my beloved alma mater sitting next to my son in one of my old classrooms (in fact, I realized it was the legendary Mr. John Napp's classroom).
Dr. Potocki gave a fascinating talk, with charts and videos from his computer, about some of the satellites he helped build. We learned that Hopkins Applied Physics Lab-built satellites have made two fundamental measurements, never before done, in the last two months: Parker Solar Probe made its first orbit of the Sun setting records for proximity to the Sun and speed of the spacecraft; New Horizons made a flyby of a Kuiper Belt object, Ultima Thule, 4 billion miles (!) from Earth. This is the most distant object ever visited by man from Earth.
Dr. Potocki took all types of questions from the boys in his interactive talk, and handed out NASA materials for added reading. Thanks to Mr. Ostro and the administration at T.A. for graciously arranging this lecture for the boys.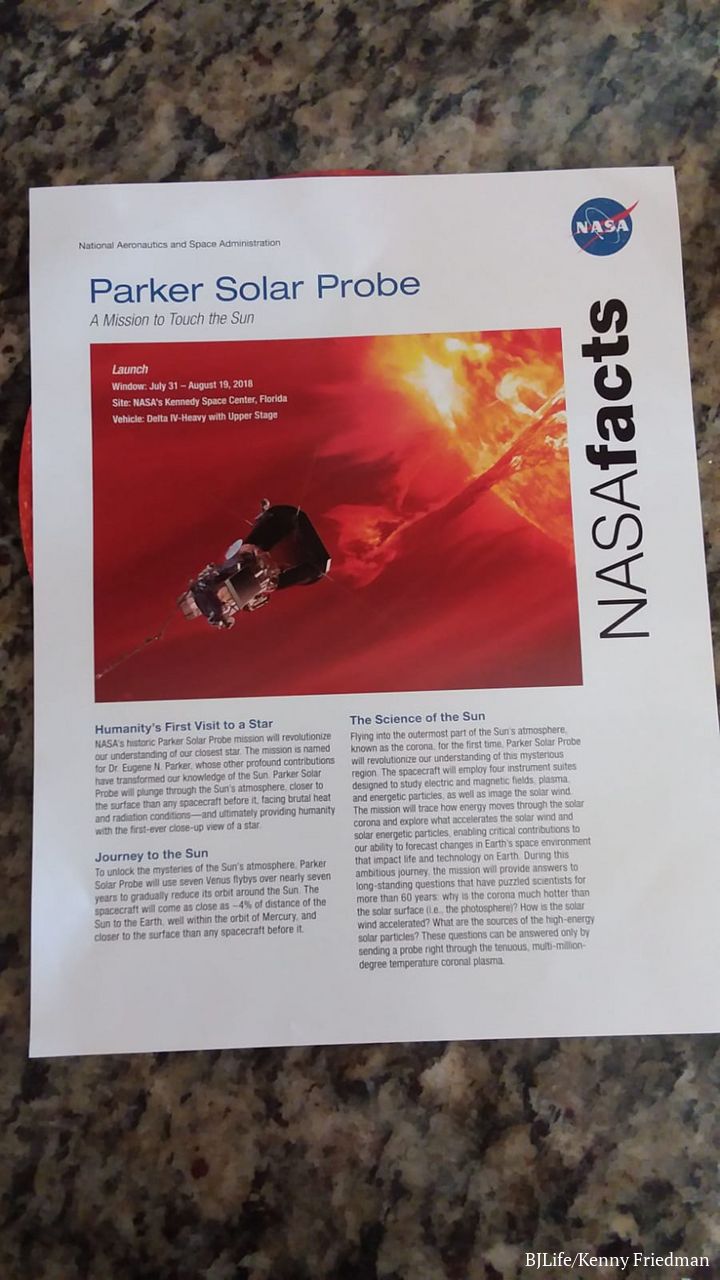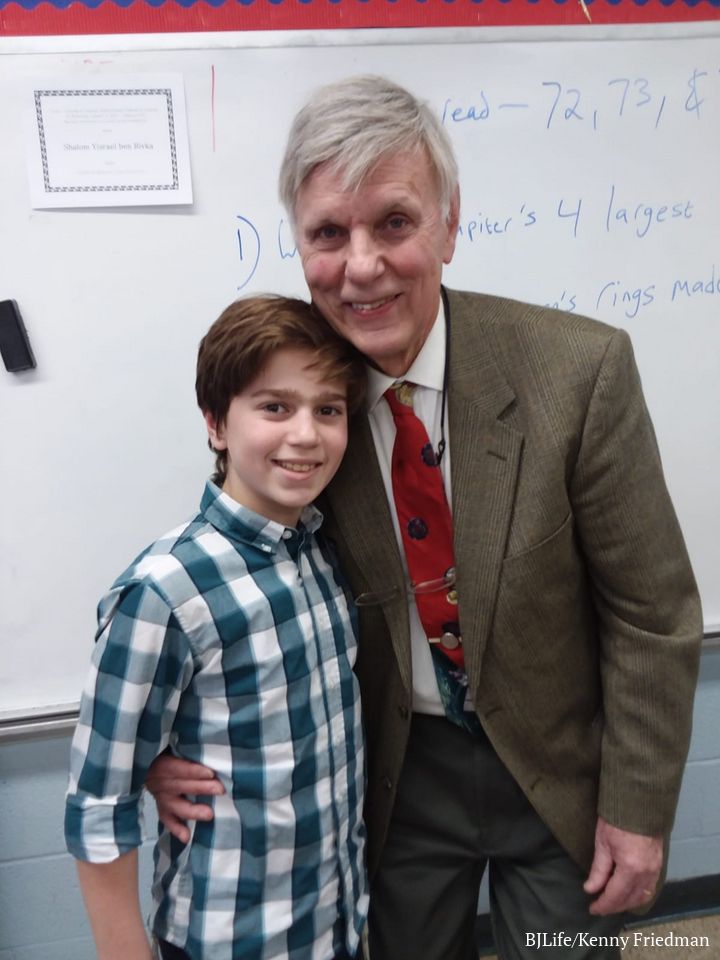 Dr. Ken Potocki and Yossi Friedman