Over the last days, since hearing the news of his wife, Nechama's, passing, President Reuven (Ruvi) Rivlin has received many letters and messages of condolence from current and former leaders from around the world.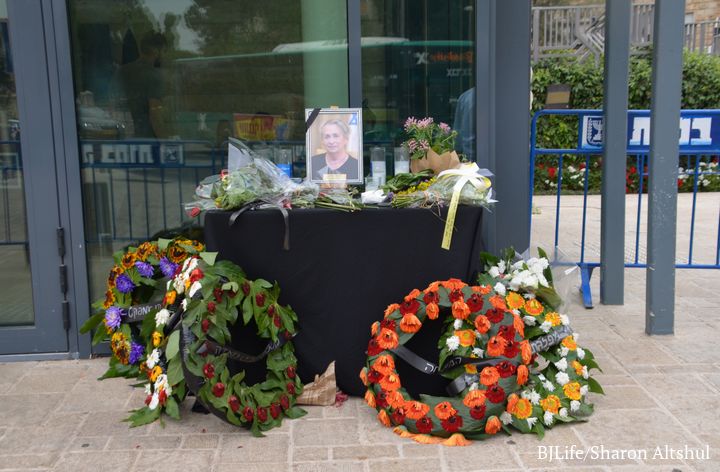 President Frank-Walter Steinmeir of Germany wrote: "I heard the news of the death of your dear wife. It is hard to grasp what this loss will mean to you. Your wife will be remembered as a strong and courageous personality who embodied tolerance and cohesion in a period of increasing polarization."
President of the United State of America, Donald J Trump, wrote "Melania and I send our deepest condolences to President Reuven Rivlin and the entire State of Israel on the passing of Mrs. Nechama Rivlin. Mrs. Rivlin represented her beloved country with stature and grace. We will miss her along with all who knew her."
President of India Ram Nath Kovind wrote, "It is with the deepest of sorrow that I have learnt of the passing away of the First Lady. We would like to convey our heartfelt condolences to you and your family. We remember the grace and charm of Mrs. Nechama Rivlin when she accompanied Your Excellency to India in November 2016. The people of India stand with you, Mr President, and the people of Israel in this moment of sadness and grief."
Canadian Prime Minister Justin Trudeau said, "Sophie and I are heartbroken to hear of the passing of First Lady Nechama Rivlin. President Rivlin, Canadians are grieving together with you and we send our heartfelt condolences."
President of the Russian Federation Vladimir Putin wrote that he sent his condolences on the passing of Nechama, and wished President Rivlin courage and fortitude at this difficult moment.
A message from His Holiness Pope Francis said that he was sadden to hear of the demise of Nechama and that he sent "his profound sentiments of sincere condolences and the assurance of his prayers, invoking divine blessings of strength and peace to you, your loved ones and to the people of Israel who grieve this mournful loss. Trusting in the immense love of God for your beloved wife, may she now rest in peace."
President of the French Republic Emmanuel Macron sent his condolences and wrote that when he was informed of Nechama's passing, he recalled fond memories of the president and Nechama's state visit to Paris last year, during which he saw the closeness between the two. "When Nechama told us of the operation she would soon undergo, she looked confident and strong," he wrote, adding "my wife Brigitte and I send you, Mr President, and your children Rivi, Ran and Anat and your seven grandchildren our sincere condolences on the loss of your wife, mother and grandmother. On behalf of the French Republic, I send my condolences to the people and the State of Israel. I know how loved Nechama was by all Israelis. Her simple and wise way stole their hearts." Mme. Brigitte Macron, the wife of the President of France sent a letter of condolence in which she wrote "I will keep in my heart the unforgettable memory of a woman of exceptional humanity and values, who was unbelievably brave. I know that for you, the memories are eternal."
Recep Tayyip Erdogan, President of Turkey, also sent a letter in which he wrote: "I have learned with great sorrow the passing away of your wife Mrs Nechama Rivlin, to the eternity. I witness that the demise of Mrs. Rivlin saddened deeply the people of Israel. I would like to take this opportunity to express my condolences to your family and to the people of Israel. The farewell of our closest and most loved family members is a big loss that cannot be comforted."
Other messages of condolence were sent by heads of state, heads of governments, ambassadors, heads of Jewish communities and Jewish organizations from around the world, including from Egypt, Jordan, the European Union, Italy, Switzerland, Bosnia, Nigeria, Portugal, Lithuania, Cyprus, China, Greece, Tanzania, Spain, Japan, Ethiopia, Belarus, Belgium, Costa Rica, Mexico, Rwanda, Guatemala, Nepal, Montenegro, Paraguay, Bulgaria, and many others continue to send their condolences.