Dear Parents, Guardians, Staff and Students
Effective Tuesday, January 18, 2022, BCPS will follow new isolation and quarantine procedures. These changes are in alignment with updated state and county guidance.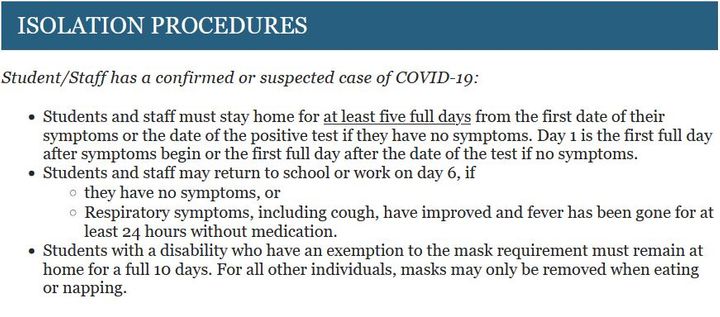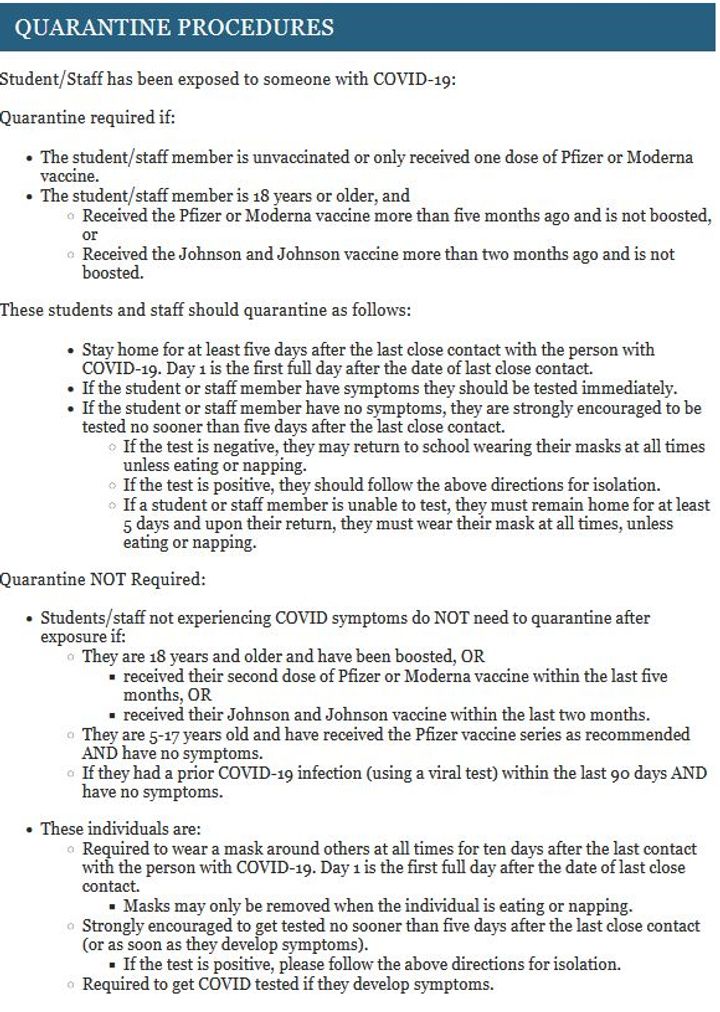 These new guidelines are aligned with the updated Isolation and Quarantine Guidance from the Maryland Department of Health, recently announced changes in the Centers for Disease Control and Prevention recommendations, and advise from the Baltimore County Chief Health Officer. Please contact the BCPS Office of Health Services at 443-809-6368 if you have any questions.
Sincerely,
Darryl L. Williams, Ed.D.
Superintendent
Wm. Gregory Branch, M.D., MBA, CPE, FACP
Director and Health Officer
Michael Zarchin, Ed. D.
Chief, School Climate and Safety
Deborah Somerville, RN, MPH
Coordinator, Health Services
Important note: these changes apply to students and staff currently in isolation or quarantine.