Baltimore, MD - May 22, 2020 - Coronavirus isolation making you feel disconnected? ETZtalks, Etz Chaim's new online Jewish experience, is providing inspiration and learning to thousands of Baltimore's Jews have enjoyed the online presentations - so join!
Sunday? CHARLIE HARARY (here)
Monday? Special presentation on Conversion featuring Rabbi Yaakov Hopfer, Rabbi Moshe Walter, Rabbi Daniel Rose, a panel discussion of four converts with Rabbi Shlomo Porter, and Rabbi Chaim Gottesman! (here)
What about Cheesecake? On Tuesday, join Bracha Shor from Good & Sweet Baking for a special Cheescake Bake (here)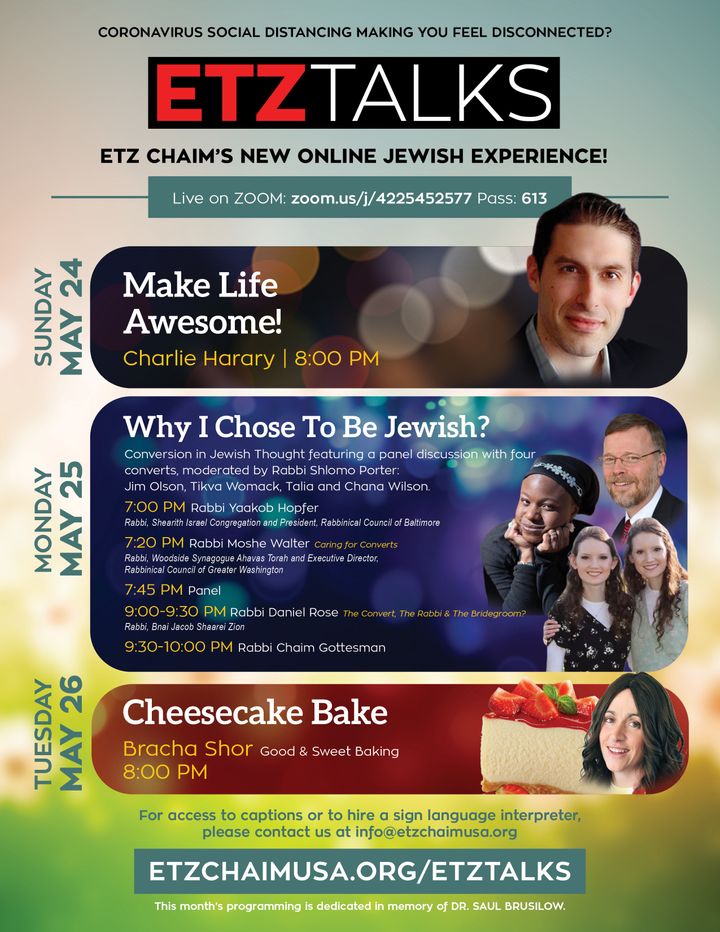 Full information how to join can be found at www.etzchaimusa.org/ETZtalks.