Baltimore, MD - May 20, 2020 - Yes, you read that right—gourmet Cholov Yisroel Soft-Serve has come to Baltimore!

Well-known for its delicious ice cream flavors and toppings, as well as its fun specialty items, like the "Razzle", Sprinkles has become a staple in the Tristate area. And now, this perfect treat shop has opened a location in Baltimore for all us locals to enjoy!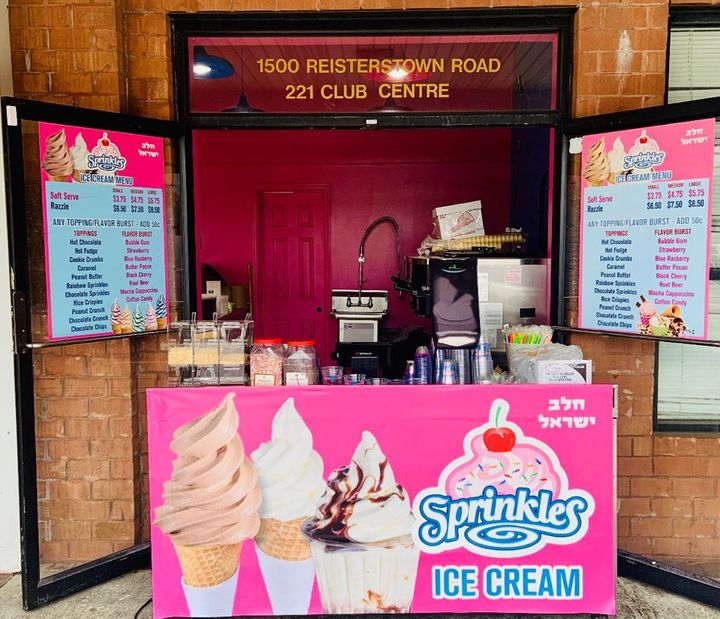 Recently under new ownership, Mama Leah's Pizza has renovated their restaurant, dedicating a whole side of it to the new ice cream shop. Sprinkles has a special outdoor ordering window on the right side of the building, perfect for keeping socially-distanced safety precautions during these difficult times.

They are still in their soft-opening stage, so their menu is limited for the time being, but supplies are steadily streaming in, and they are adding items to their menu as they become available. Sprinkles will be open the same hours as Mama Leah's for now, and will be expanding their hours as the weather gets warmer.

So go stop in and see what the fuss is about! You deserve a treat! Enjoy!