The Baltimore City Council has sent a letter to Mayor Catherine Pugh urging her to resign from her position immediately.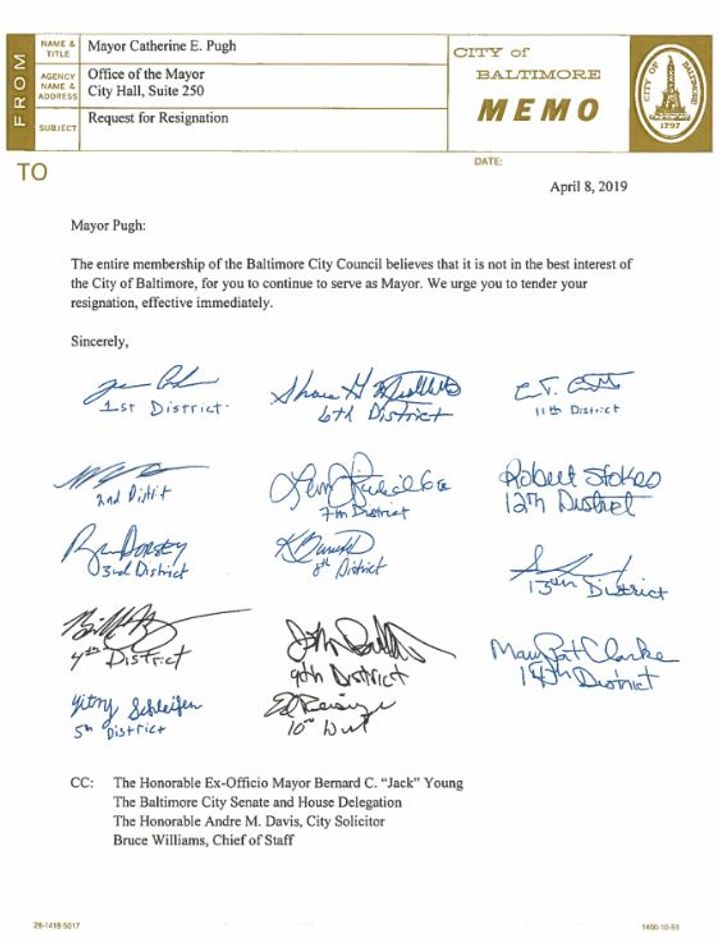 The 14 members signed a letter that reads, "the entire membership of the Baltimore City Council believes that it is not in the best interest of the city of Baltimore for you to continue to serve as Mayor. We urge you to tender your resignation, effective immediately."
All of the members, except for acting Mayor Jack Young signed the letter. It comes just after a spokesman announced that she would return to City Hall as soon as her health allows.
Further, Mayor Pugh's top aide, James Smith, offered his resignation on Friday.
WBAL's Bryan Nehman interviewed Councilman Brandon Scott on Mayor Pugh's resignation.
Both council members are appalled at the entire situation and believe that Mayor Pugh's resignation is necessary.
There have been no updates from Mayor Pugh.