Baltimore, MD - Mar. 14, 2023 - Purim fun, food and family was in abundance at the annual Chai Lifeline Mid-Atlantic Family Masquerade Purim celebration last week. The organization dedicated to supporting children and families facing serious illness hosted over 300 guests at the event at the Liberty Jewish Center.
Guests enjoyed a delicious hot spread generously sponsored by Fishel and Simcha Gross of O'Fishel Catering, as well as taking part in crafts, face painting and balloon art. Mishloach Manos gift baskets were distributed to the families while the children received their own packages prepared and sponsored by the Beth Tfiloh Dahan Community School. The crowd enjoyed the event highlight, a concert by Joey Newcombe, which had everyone dancing on the specially prepared dance floor.
"We were thrilled to welcome so many families and volunteers to our Family Purim event, including many Chai Lifeline families from the Silver Spring area," said Racheli Daniel, Chai Lifeline's regional director. "Our families and volunteers joined together to create an atmosphere of true joy and ruach in honor of Purim."
Chai Lifeline's international support network provides social, emotional, and practical assistance to children, families, and communities impacted by medical crises and trauma through a variety of year-round programs and services. The Mid-Atlantic Region of Chai Lifeline, founded in 2016, supports over 120 families impacted by pediatric illness living in Maryland, Virginia, Delaware, and Washington, DC.
"So many people gave their time, their energy and their heart for our programming and their investment was evident in the happiness and excitement of our families," said Daniel.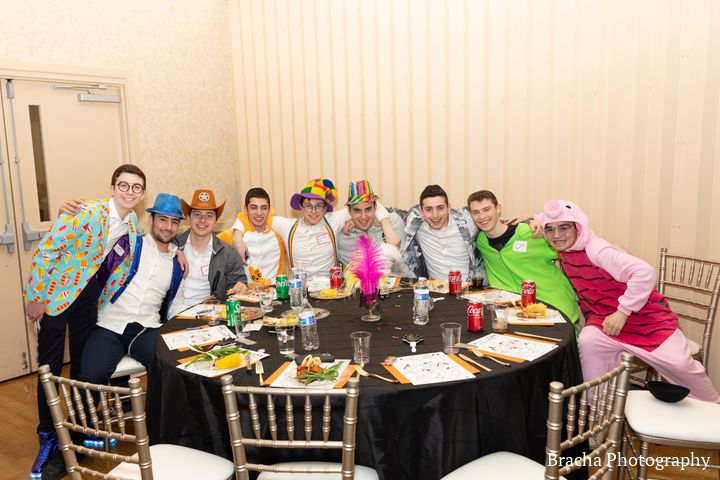 One parent raved about the event, saying, "Thank you to Chai Lifeline and O'Fishel for the amazing event. As always, you thought of everything and everyone had an amazing time. We really enjoyed the food with so many options, the shalach manos, and the singing and dancing. May you have much continued hatzlacha in all that you do."
For more information about Chai Lifeline and its work in the community, please visit www.chailifeline.org