Baltimore, MD – Mar. 22, 2022 - CIJE (the Center for Initiatives in Jewish Education) has continued to partner with Baltimore Jewish schools in implementing engineering programs for students.
CIJE supports schools by providing curricula and resources, as well as professional development training and coaching for teachers. One of the popular programs offered is robotics. In February, the CIJE Robotics League returned to Baltimore and ran a winter robotics tournament events at TA Middle School and Bais Yaakov Middle School.
The robotics clubs will be returning to compete in the larger spring tournaments later this year. Each year students are given a different robotics challenge. Students stay after school to join in the robotics clubs, starting in the Fall. Students learn about mechanical engineering and computer programming as they build their robots. In teams, students researched, programmed, and designed their own robots. This year's challenge required robots to pick up "hubs" (orange and yellow hourglasses) and stack them in scoring areas.
Students scored extra points for stacking hubs in a tower or using the yellow hubs. At the end of the match, teams could also earn bonus points for having their robot do a "pull-up" on the bar. The top scoring teams advance to the finals to determine the winners.
BY Robotics Tournament
Bais Yaakov middle school was excited to join the robotics league for the first time this year.
8th grade girls participated in the club, led by Mrs. Goldberg. It was very nice to see the girls working together and helping each other, even when on different teams. 16 girls persevered in the club and formed 6 teams for the tournament.
The girls competed in front of an audience of parents and girls from the middle school.
"We are so excited for today's competition and for the opportunity that CIJE and Bais Yaakov have given us to learn new skills and perhaps our future careers", said the BY Robotics Club. They continued to thank Mr. Saltzman, their CIJE mentor, "You came whenever we needed you and showed us how much you cared that we succeed."
In the end, teams Technobot (Aliza Bloch, Rena Caine, and Nechama Edelson) and RoboEditors (Leah Blashka, Chavi Goodhardt, and Zehaa Shapiro) won 1st place!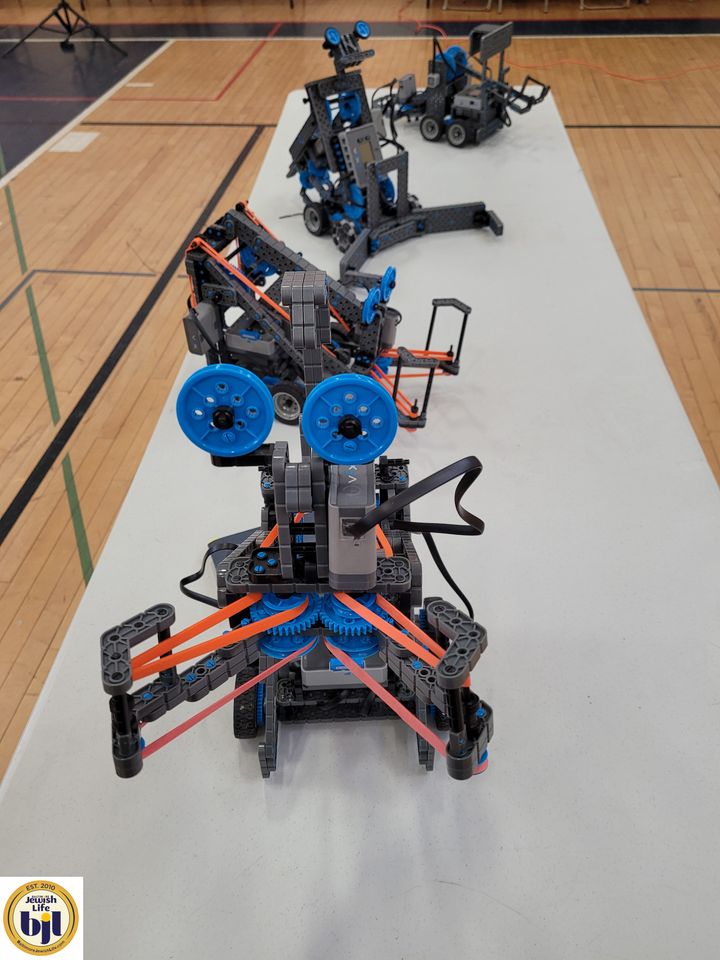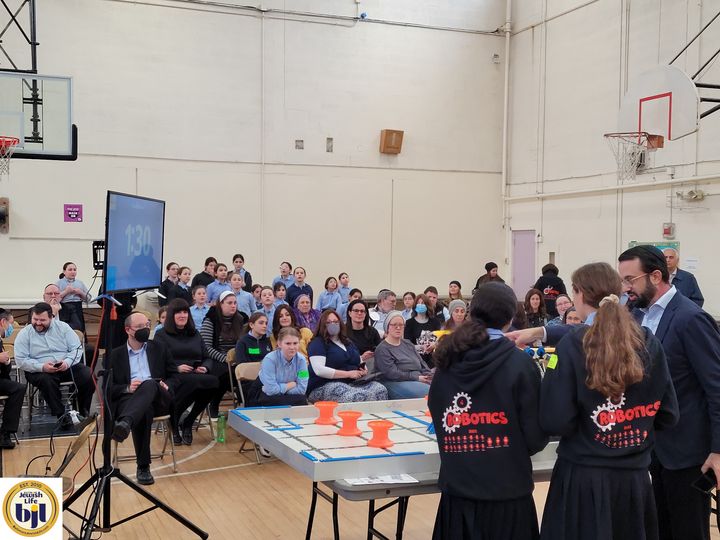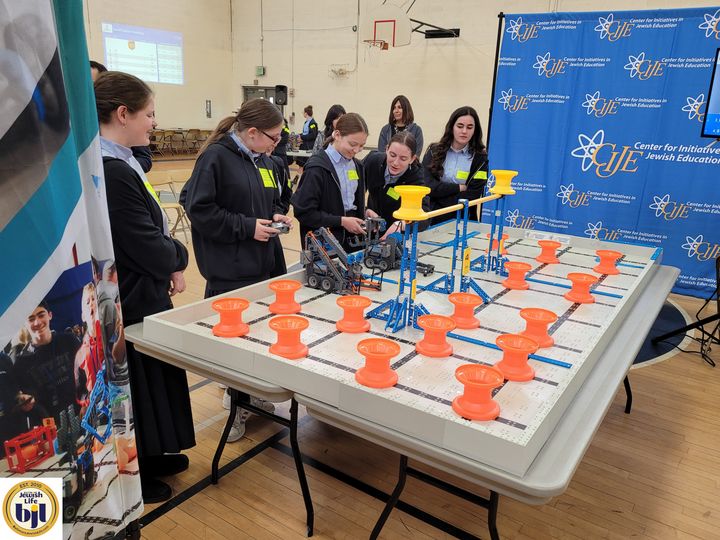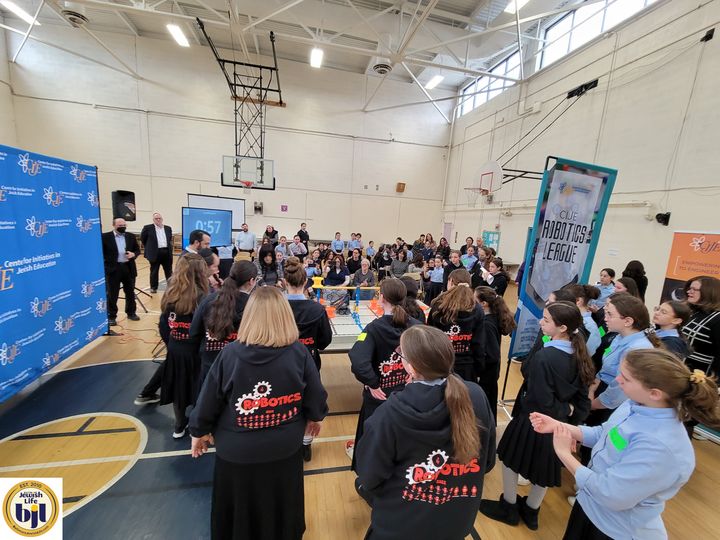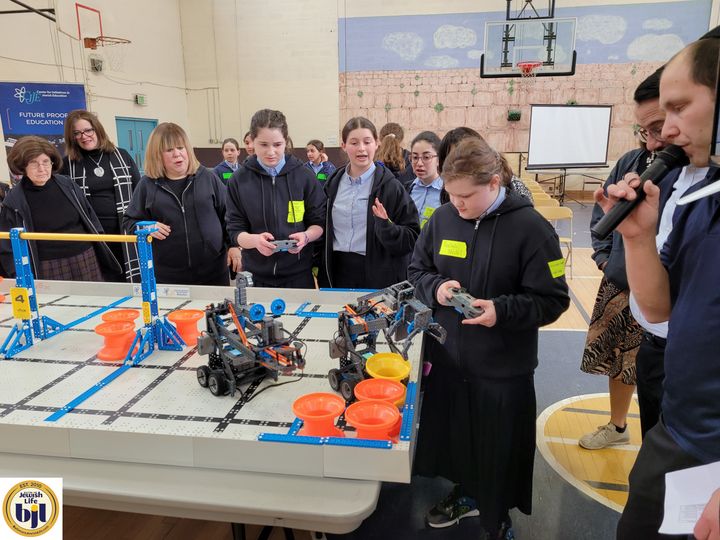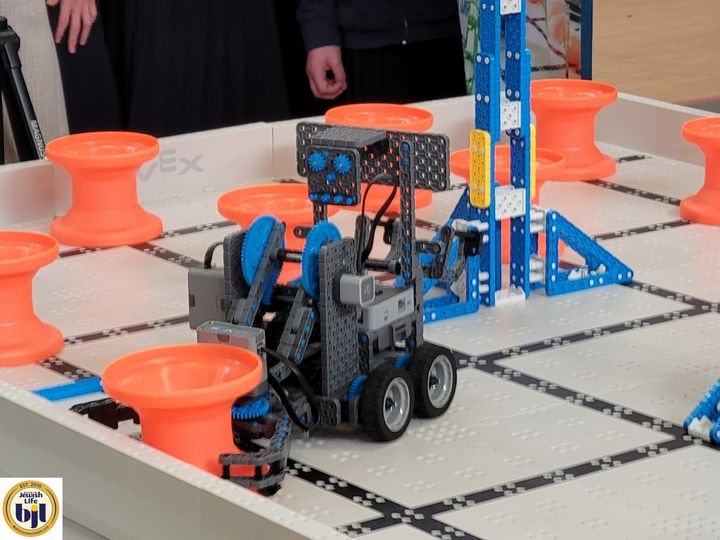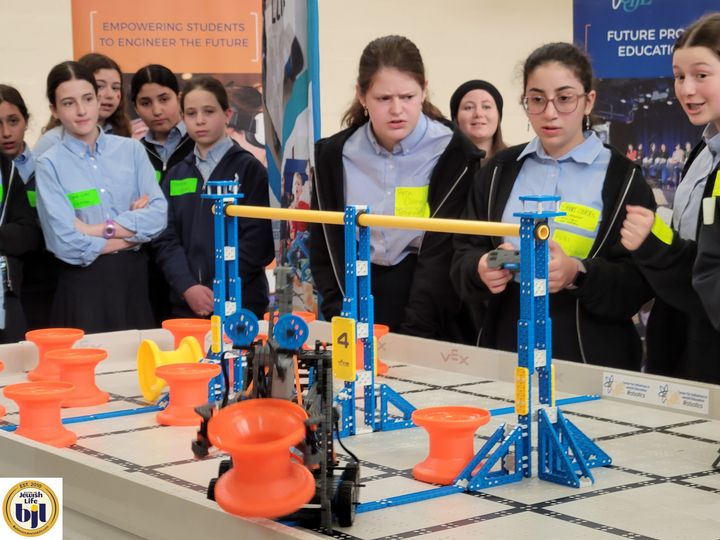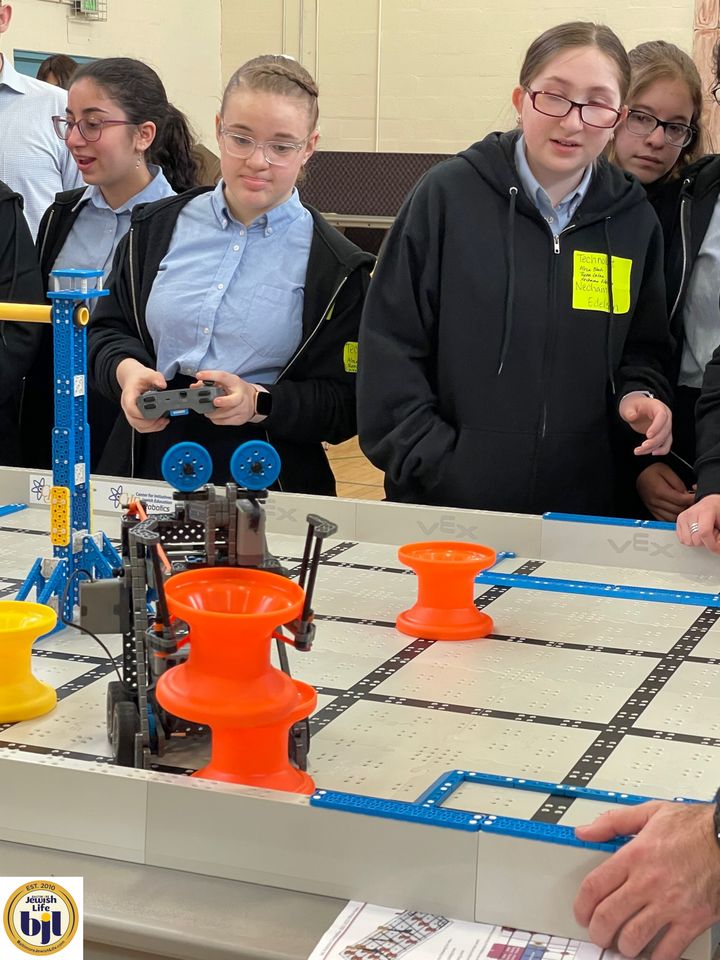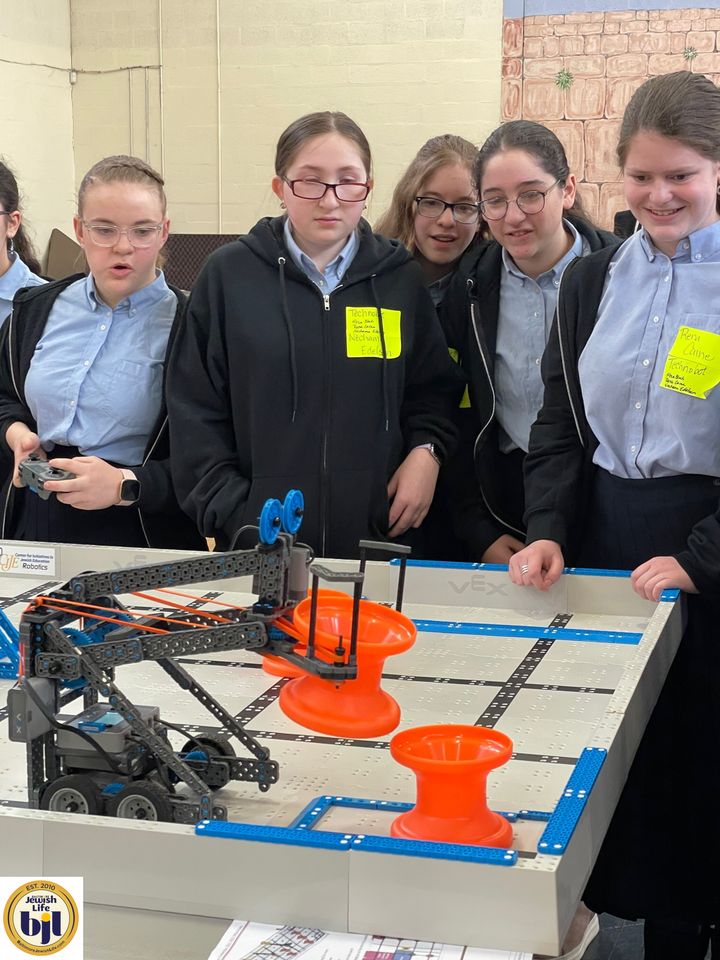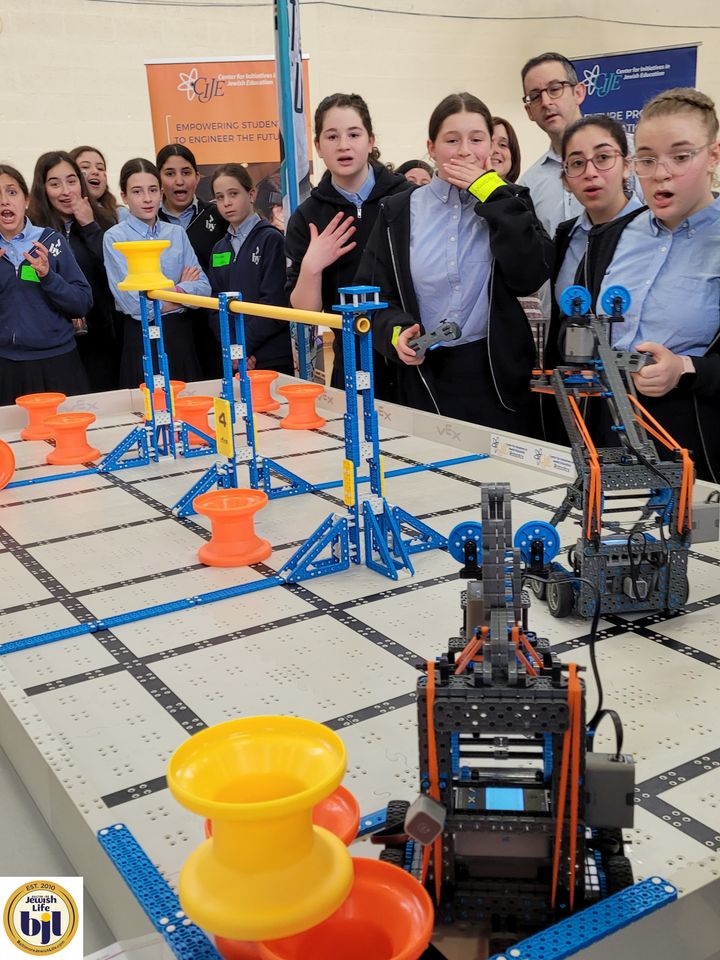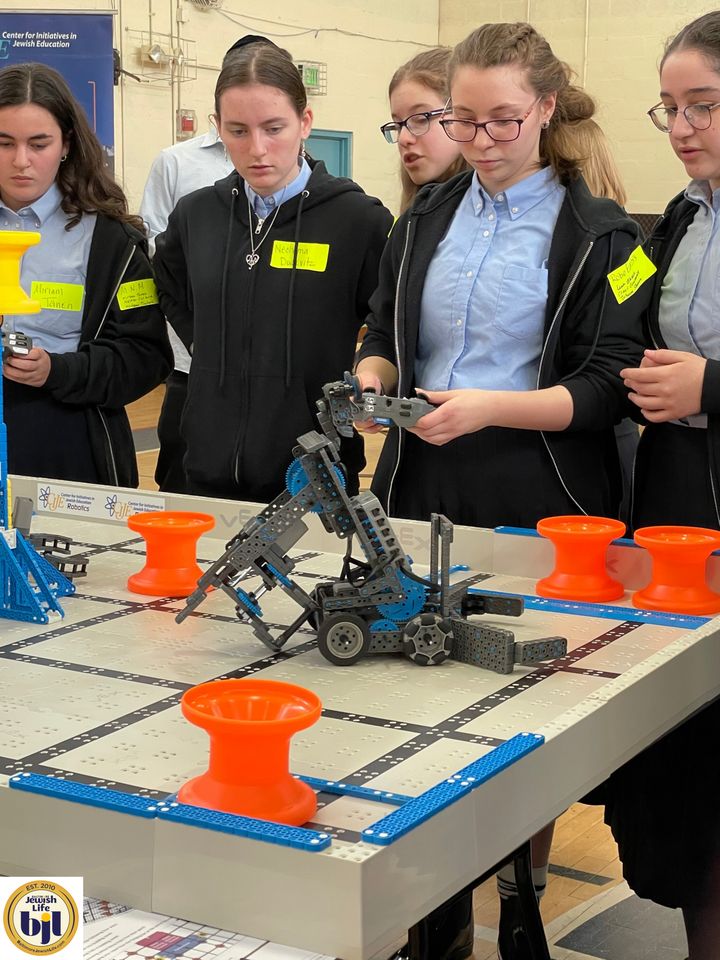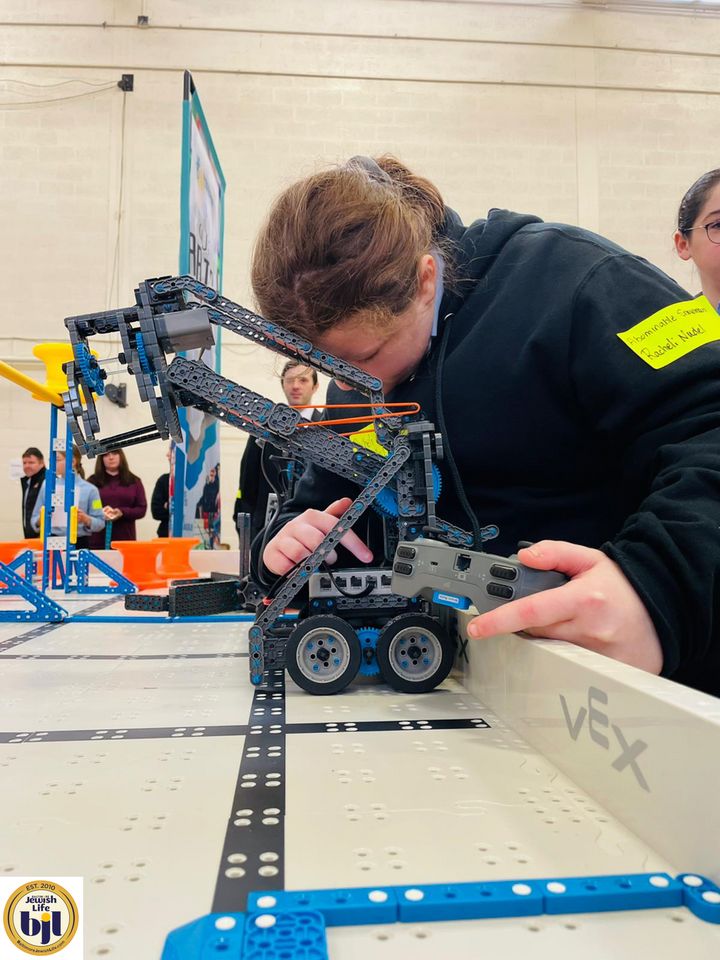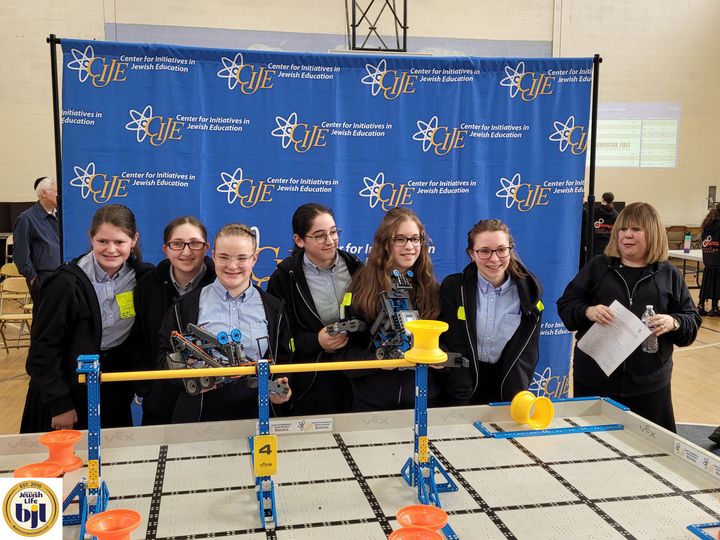 BY Drone Olympics
CIJE also hosted their Drone Olympics at Bais Yaakov. Girls in 7th and 8th grade learned about drones and were challenged to program a drone to fly through an obstacle course. They had to launch their drone, navigate through hoops and hurdles, turn corners, and land on the launch pad.
You can see the CIJE Drone Olympics in action, as featured by CBS News: https://www.cbsnews.com/newyork/news/long-island-middle-school-students-take-part-in-drone-olympics-learn-how-to-code-and-fly-the-technology-into-future/

The Drone Olympics was won by Fraida Kreis (8th grade), Rachelli Nudel (8th grade), and Shana Horwitz (7th grade). Their drone successfully made it through the obstacle course in the fastest time, even adding in some fun drone flips. They even came close to being the first team in the country to make a perfect run by landing a perfect ending on the launch pad!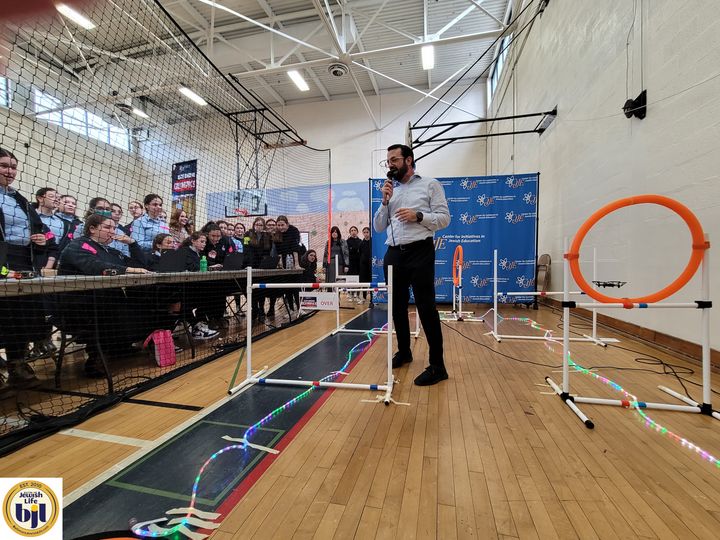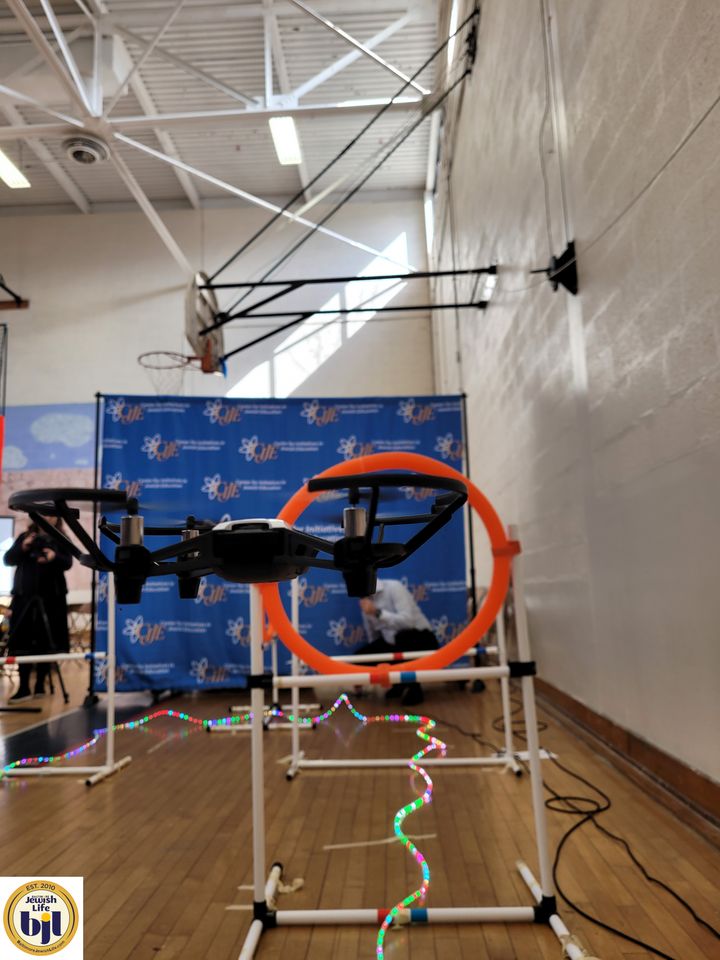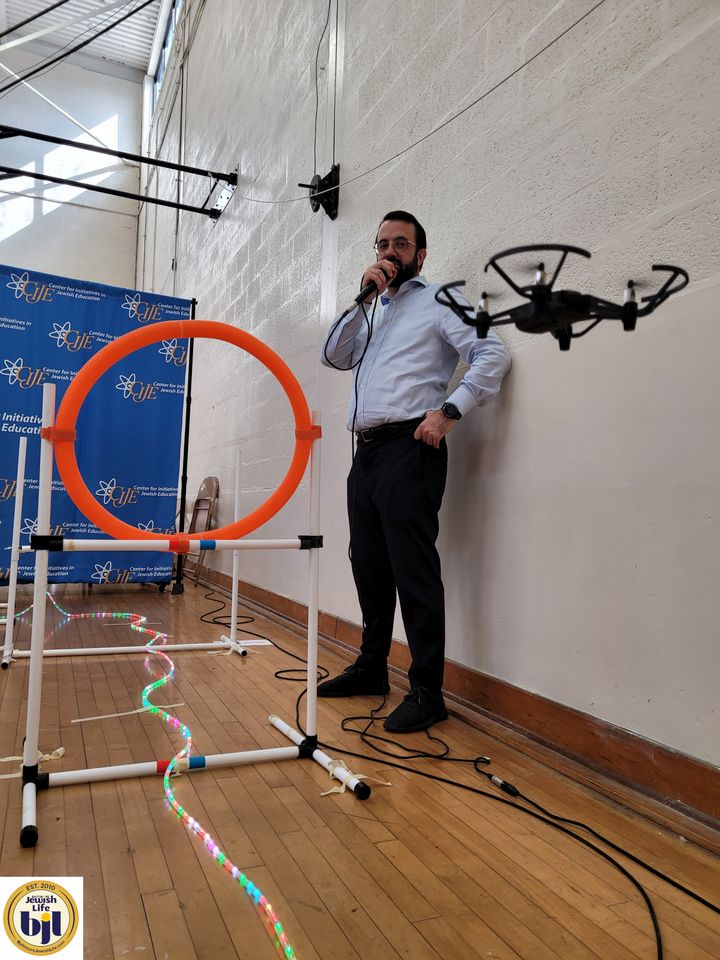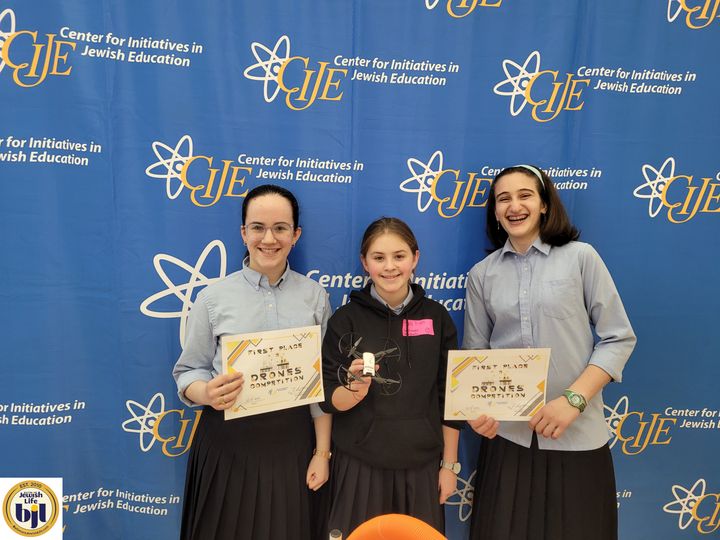 BY HS Engineering
Bais Yaakov high school has also been working on engineering. Their robotics team is back after taking a hiatus during the pandemic and will be competing at the CIJE's spring tournament.
Chanukah engineering projects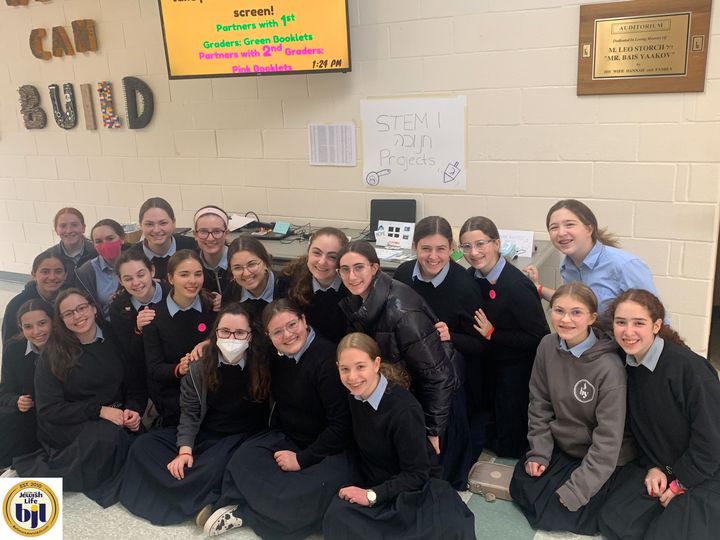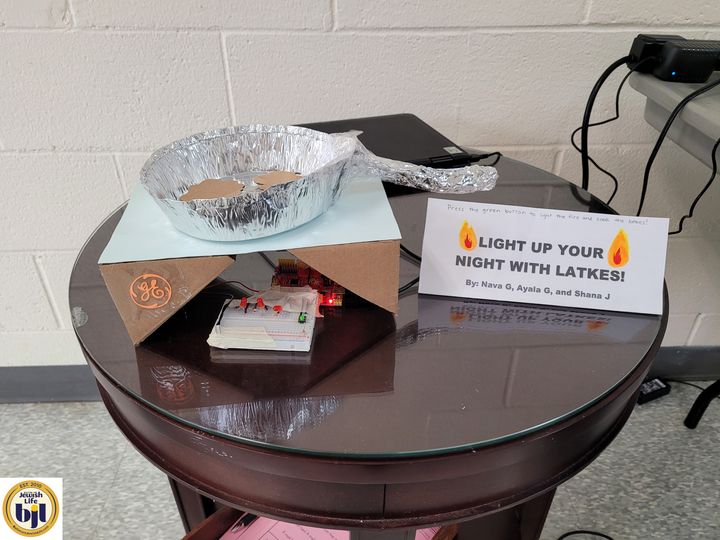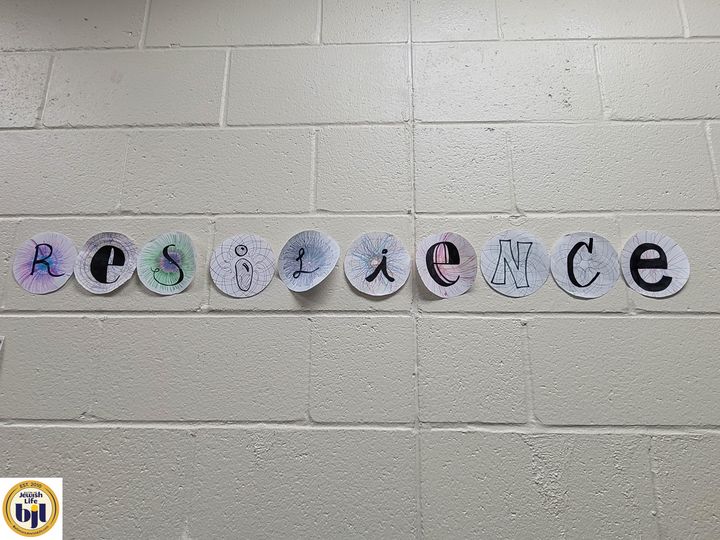 Engineering generated art from a robotics Spirograph students built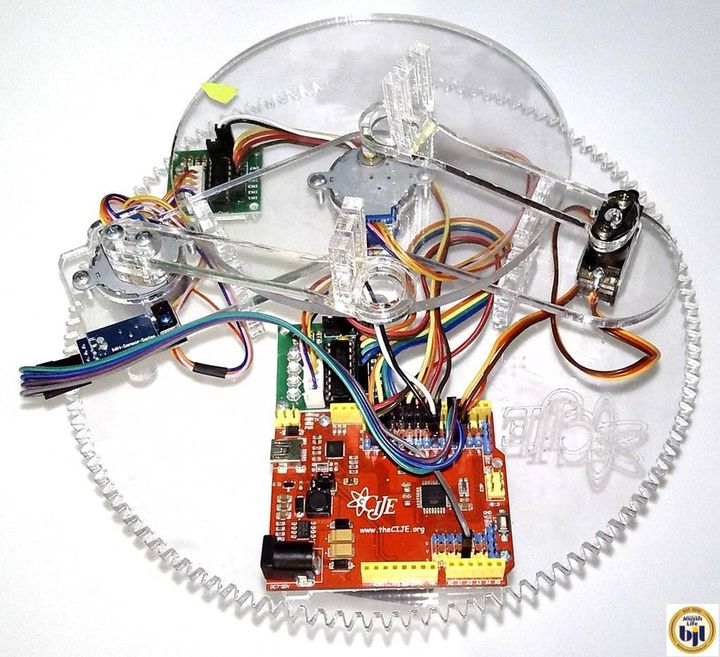 TA Robotics Tournament
This is the third year TA has participated in robotics.
Ms. Mallonee and Mr. Tucker continued to lead the robotics club, which has continued to see improvement over the years. This year's club included boys in 6th, 7th, and 8th grade. The 24 boys in the club entered 9 robots in the competition.
Families were excited to come to the tournament and watch the robots. Rabbi Majeski says it is amazing to see the robots that the students were able to make. Mr. Tucker thanks CIJE for doing a great job with the robotics program and says "We all had a great time at the robotics tournament"!
After a close competition, Team2 (Shlomo Snyder, Mordi Miller, and Shalom Friedman of 6th grade) and Team6 (Ari Anisfel and Boruch Tzvi Cohen of 7th grade) came in 1st place!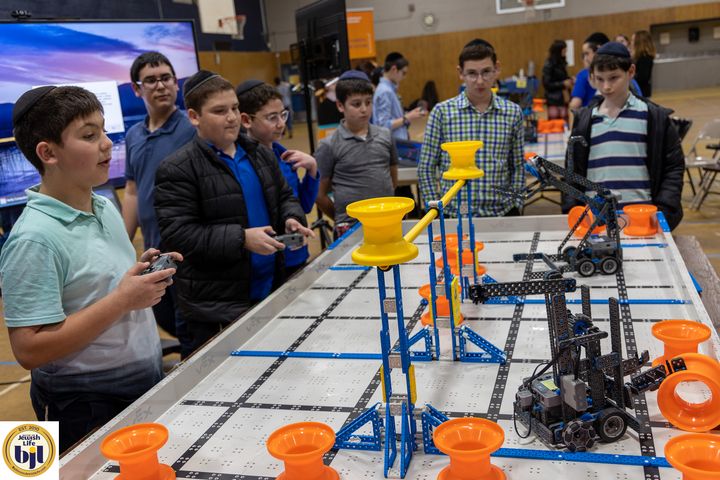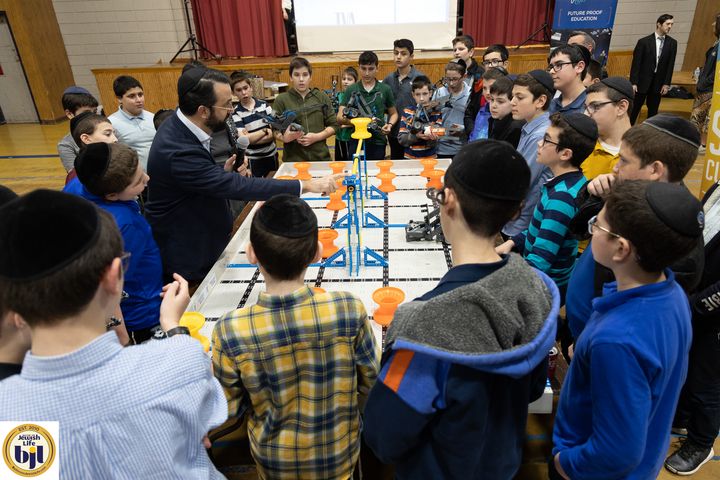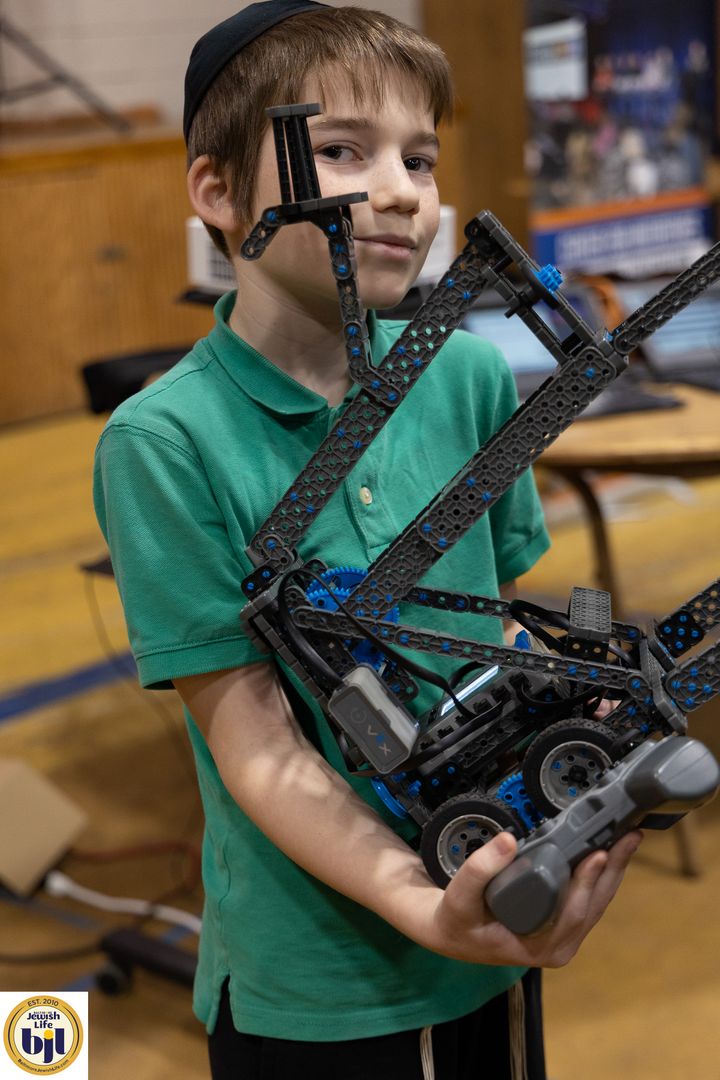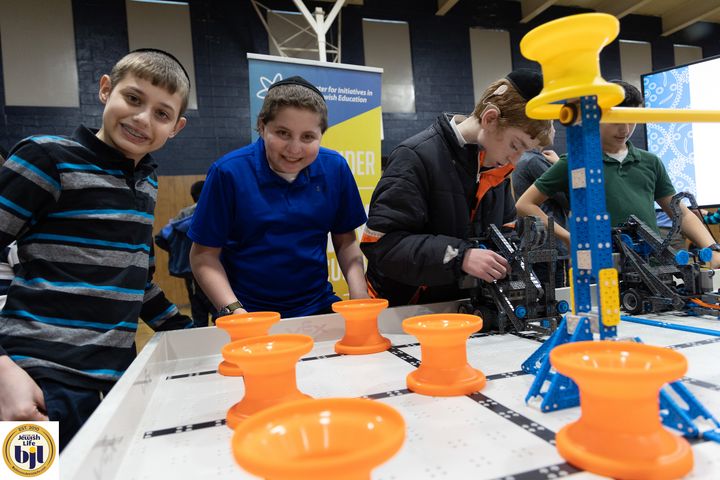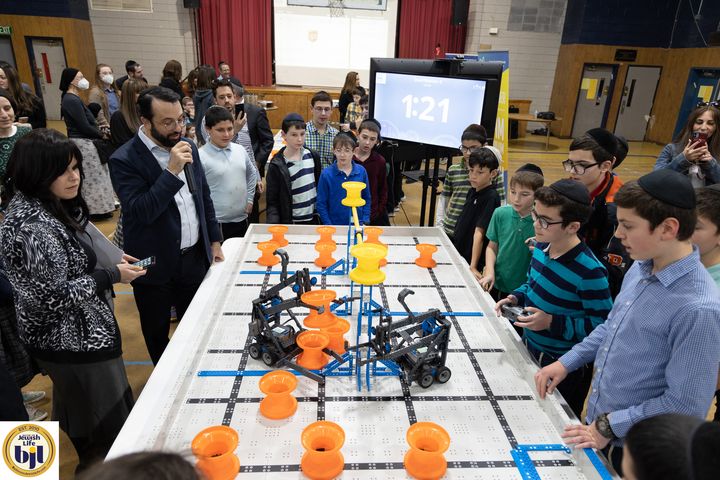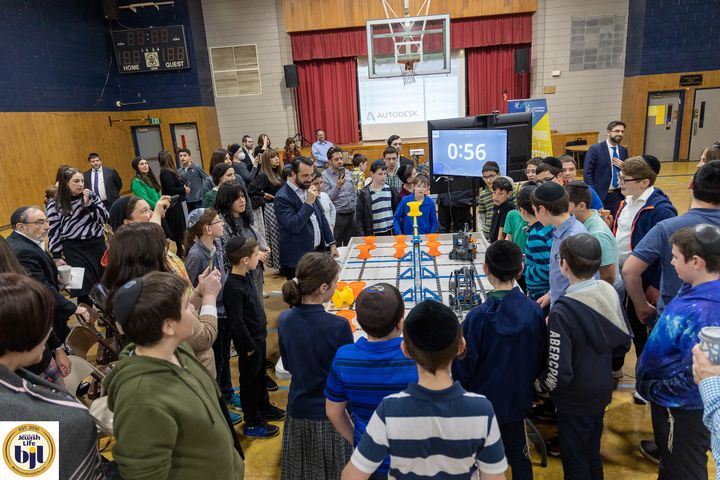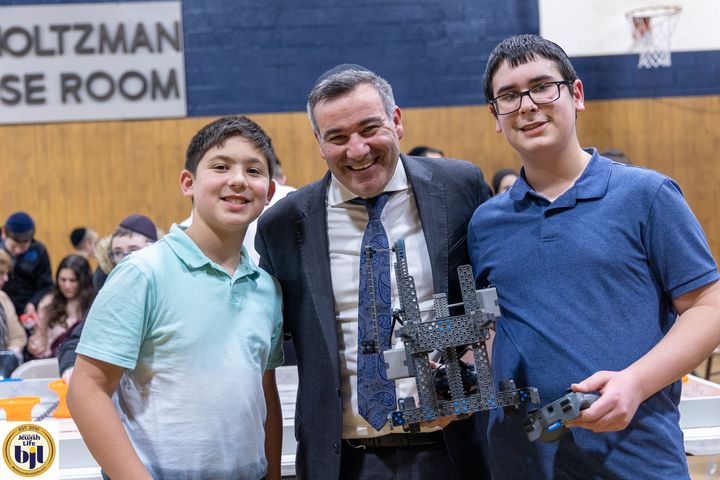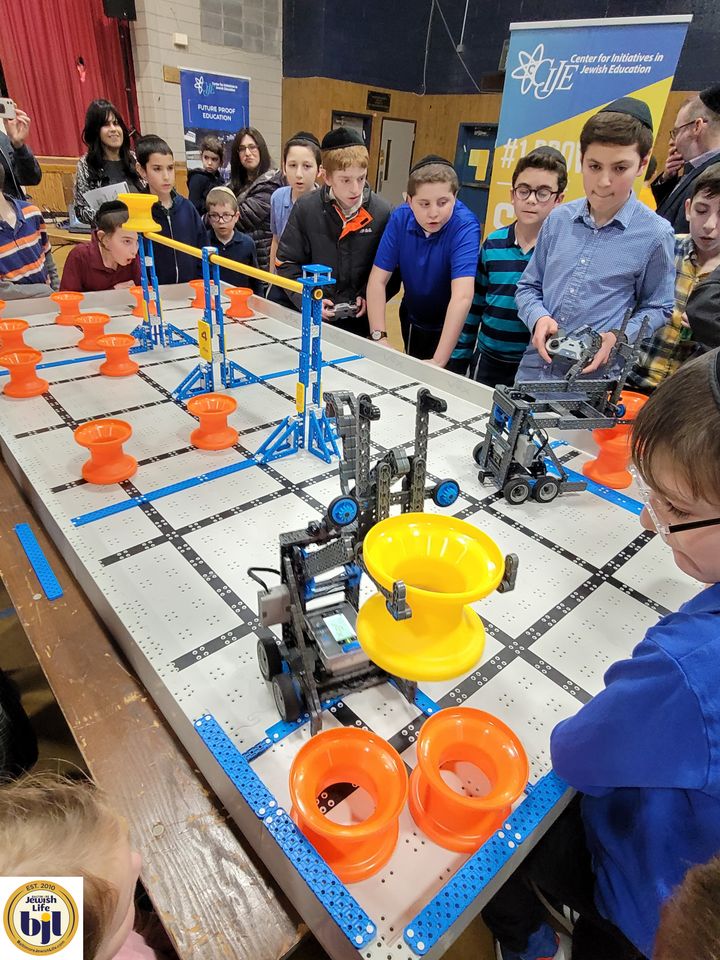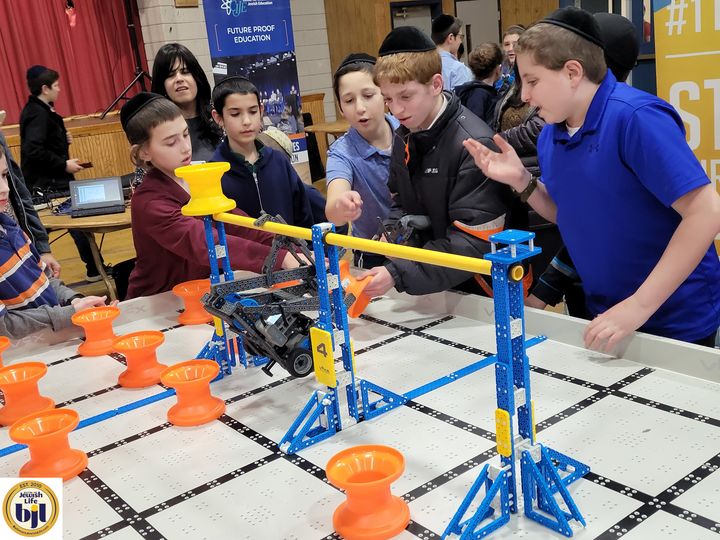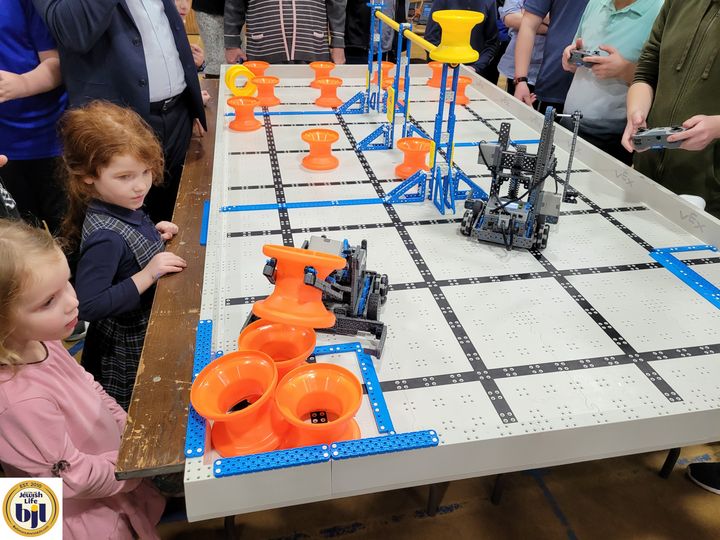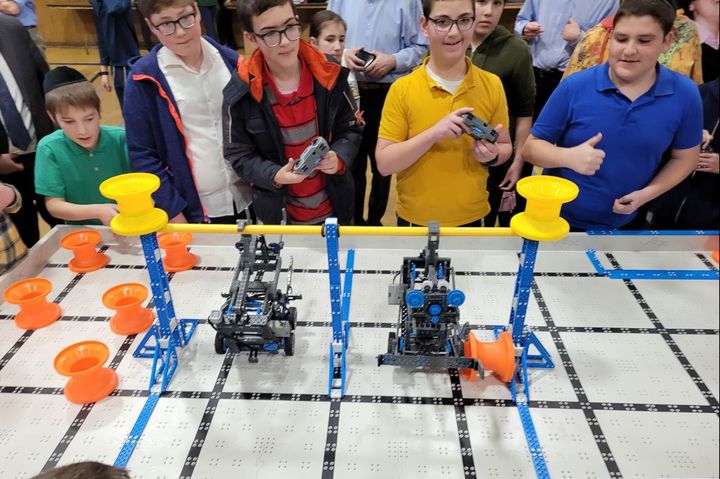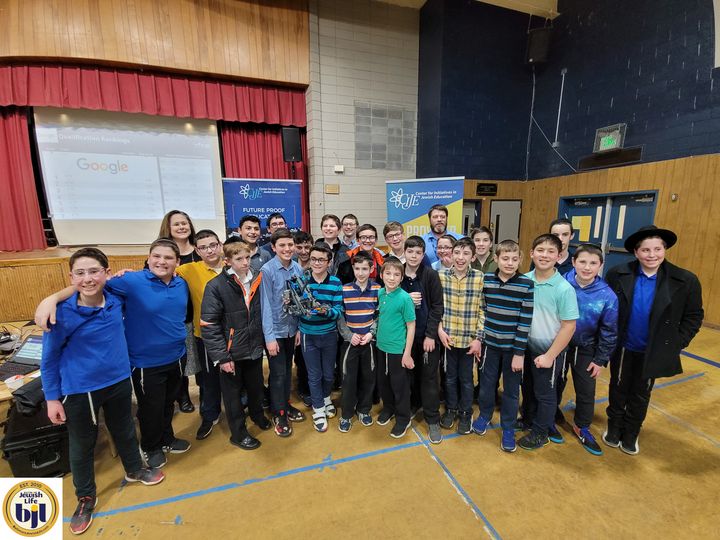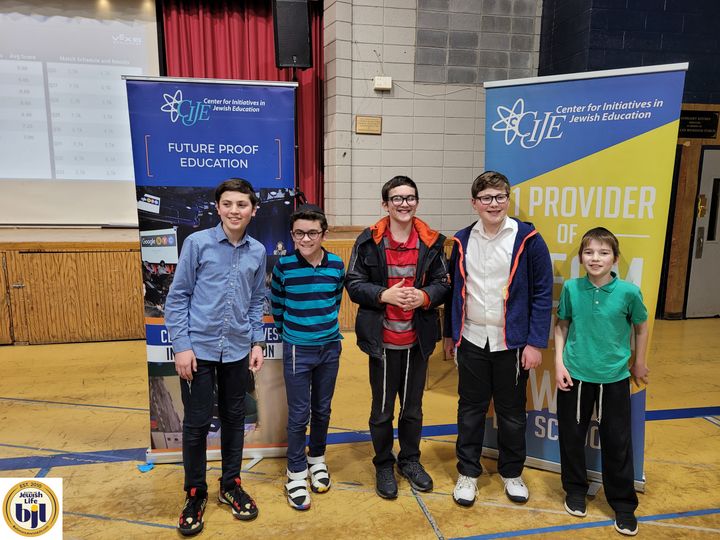 TI Electromagnetic Motors
Boys in TI from grades 6 and 7 have working on building electromagnetic motors from scratch. They have enjoyed learning about electricity and motors. Using their new knowledge they are working on building robots to join the CIJE Robotics League in the spring.