Baltimore, MD - Mar. 1, 2021 - Rabbi Zvi Teichman, mara D'asra of Cong. Ohel Moshe, just sent the following notice to his membership:
Chaverim Yedidim!

It is a great pleasure to announce that Rabbi Elie Levi will be joining the Ohel Moshe family in the position of Learning and Growth Coordinator.
​​​​​​​
With Rabbi Levi's wealth of experience and success as an effective communicator and master teacher, we look forward to his facilitating and supporting an increase in programming, learning options, and connecting opportunities for the wider membership.

Rabbi Levi will be inaugurating his role with a three-part series on the Haggadah, beginning this Thursday evening, March 3rd at 9 P.M. The forty-five-minute Shiur is open to men and women and will be available on Zoom as well. (details below)

Rabbi Levi will be reaching out to you in the weeks ahead to introduce himself and determine how best he can serve your learning and growth needs. He will be davening with us on a regular basis, and I am certain you will be inspired by his warm personality and vast knowledge.

We encourage everyone to join in this series and boost these new efforts to help us all grow!
Meet Rabbi Levi: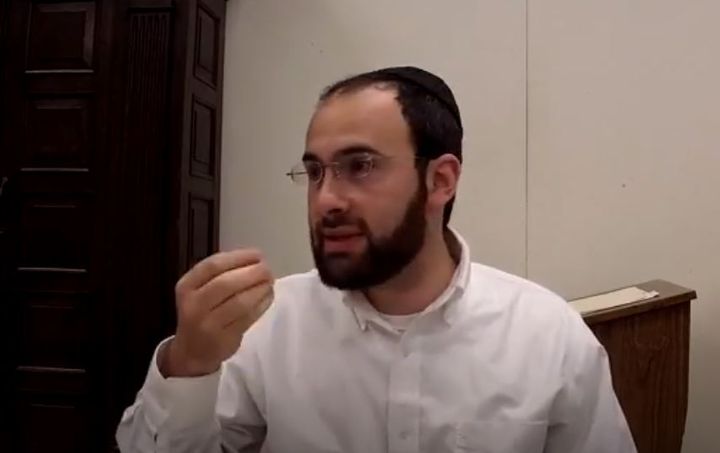 Rabbi Levi is renowned for the impact he has had on his students during his tenure at Beth Tfiloh Community Day School, and more recently at Yeshiva Mekor Chaim.

In addition to receiving Semicha from Rabbi Heineman, he is also a certified Sofer and Shochet, possessing a master's degree in education from Johns Hopkins.

He is married to Esther, a daughter of Rabbi and Mrs. Menachem Goldberger, and is well known and beloved to the members of Tiferes Yisroel, where he has delivered many shiurim over the years.

On a personal note, I had the privilege of serving as his principal while he attended high school at Talmudical Academy and having taught him in the accelerated bekius program there. We have maintained a close relationship over the years, and I have observed and admired his inspiring path towards great achievements.

Reb Elie is also a cherished nephew to our illustrious members, Dr. Mordechai and Mrs. Elaine Bodenheimer
***
THREE-PART WEEKLY SERIES ON THE HAGADDAH
Starts THIS Thursday evening! 9 P.M In person and on ZOOM!
By Rabbi Levi
The objective of these classes is to equip you with a new grasp of this remarkable document, enabling you to lead a more inspired and thought-provoking Seder. Please bring a Haggadah with you.

~PART 1 - THURSDAY 3/3 @9PM~
In Shul & On Zoom, For Men & Women
"Where is the Seder at my Seder?"
The Haggadah so often seems like a multi-piece puzzle with mismatched pieces. In this shiur you will discover how seamless it really is.

~Part 2 - THURSDAY 3/11 @9PM~
In Shul & On Zoom, For Men & Women
"Clarity at last!"
We will explore the brilliance within the interwoven fabric of the Haggadah.

~Part 3 - THURSDAY 3/18 @9PM~
In Shul & On Zoom, For Men & Women
"Wait! There is more!"
Will present a realm of depth beyond what meets the eye.

We encourage everyone to join in this series and boost these new efforts to help us all grow!

B'Ahava,
Rabbi Zvi Teichman and the Board of Trustees