Baltimore, MD - Dec. 20, 2018 - On Dec. 17th, the Baltimore Orthodox community was treated to an outstanding event. The theme of the night was raising mental health awareness: how to help oneself and others, the importance of getting treatment and going to therapy, and reducing shame and stigma. Each participant was provided a packet, including local organizations and their mental health services/contact information and a coping skills resource sheet; fact sheets were made available on an array of topics such as information about anxiety and depression, myths on mental illness and psychotherapy, and warning signs of mental illness and suicide, and brochures from local mental health programs. The founder of Chazkeinu, Zahava List, was present with an abundant amount of information about her international women's support group for people with mental illness.
Bnai Jacob Shaarei Zion was mostly filled by 8 p.m. Rabbi Yisrael Slansky, director of Baltimore's Relief Resources, provided the night's introduction. He first thanked Suzann Lasson, a local occupational therapist who was worked in behavioral health at local hospitals for over fifteen years, for her vision and perseveration in putting together the night's program. He proceeded to thank the program's primary sponsors, including, Bikur Cholim and Eric Reitberger, the president and 1 of the event's organizers; Levindale hospital and Deborah Graves, the president and COO; Sinai Hospital and Dr. Jonathan Ringo, president and COO; Ohel New York children and family services, and Relief Resources. Other sponsors included Hatzalah, CBMI/Lev Shlomo, Jewish Caring Network and Ahavas Yisrael. Rabbi Slansky stressed the importance of contacting Relief for mental health referrals and services. As he stated, Relief works hard at matching each client to a psychologist according to one's specific needs in order to make the right fit.
The first speaker of the night was Dr. Norman Blumenthal, Ohel New York's director of trauma, bereavement and crisis response. Dr. Blumenthal began his presentation by reading a heart-wrenching letter written by a fifteen year-old orthodox girl with severe symptoms of depression and hx of suicide attempts. She describes her symptoms of depression, her inner suffering, and feeling as if she could not speak to anyone for fear of the stigma that coincides with mental illness. Dr. Blumenthal continued to speak about physical illness compared to mental illness, that just as people with physical illness must get treatment by a doctor, people with mental illness need to get treatment by a psychiatrist and psychologists, or the disease progresses and gets worse.
The audience was privileged to end the night's event by hearing from Rabbi Ephraim Eliyahu Shapiro, the rav of Shaaray Tefilah synagogue of North Miami Beach, Florida. He delivered an enormously powerful message which left audience members truly inspired. First he commended Dr. Blumenthal for delivering a strong message to inspire people who need help, to get the help they need. Rabbi Shapiro provided true stories on such topics as caring for one another through Arvis, as he explained, people suffering from mental health issues "Don't care what people know, they want to know that people care". Rabbi Shapiro explained the reasons that Choshech was the worst of the plagues, that, "When you're in Choshech, you are utterly and completely alone; no one should ever have to feel completely alone". He stressed the power of davening for the refuah of people with mental health issues. And he concluded his speech with these words, "Stop the stigma".
One Crucial night to Raise Mental Health Awareness is a beginning. As a community, I call upon everyone to destigmatize mental illness. Show support for those with mental health issues; show you care, that people are not alone. This should be the start to something new- the founding of more mental health support groups, programming in schools, and community mental health fairs. Please share your ideas with Suzann Lasson at otlasson@gmail.com. You can also share ideas and get mental health resources and referrals through Relief Resources at yslansky@reliefhelp.org.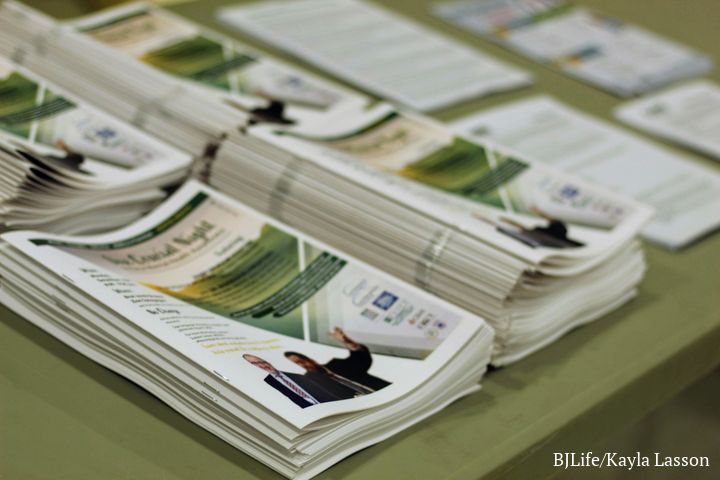 Educational Resource Packets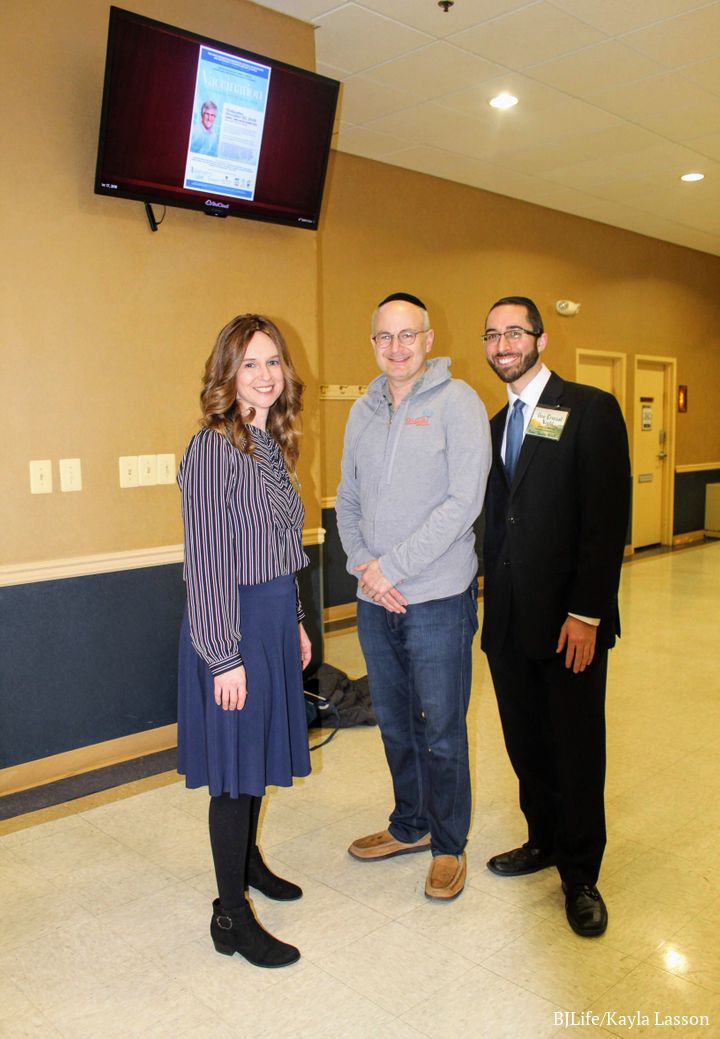 Organizers of event: Suzann Lasson, Eric Reitberger, Rabbi Yisrael Slansky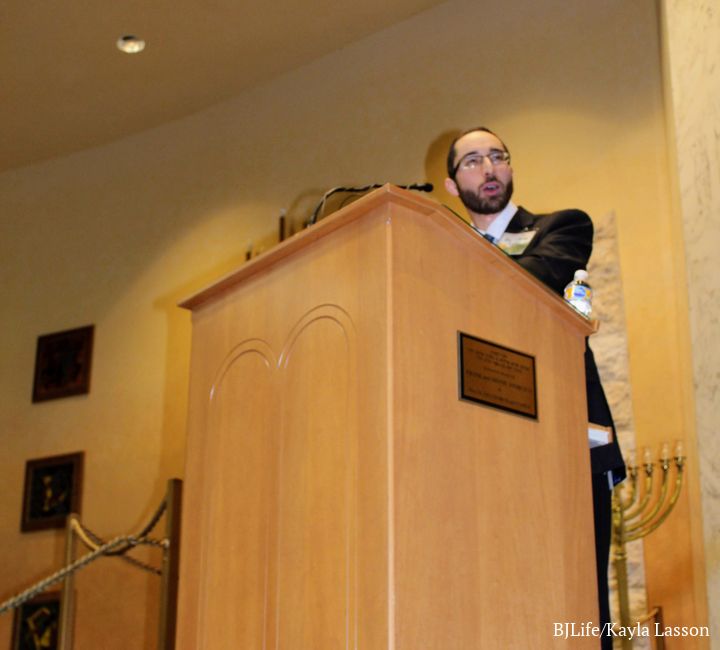 Rabbi Yisrael Slansky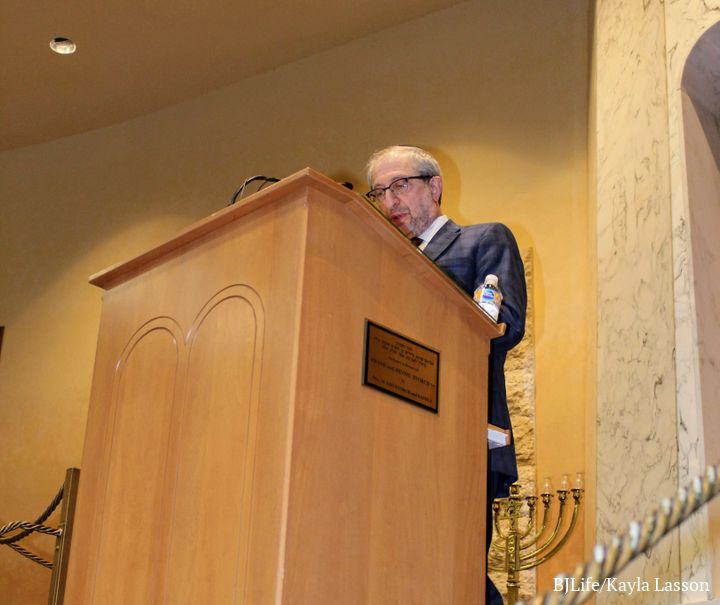 Dr. Norman Blumenthal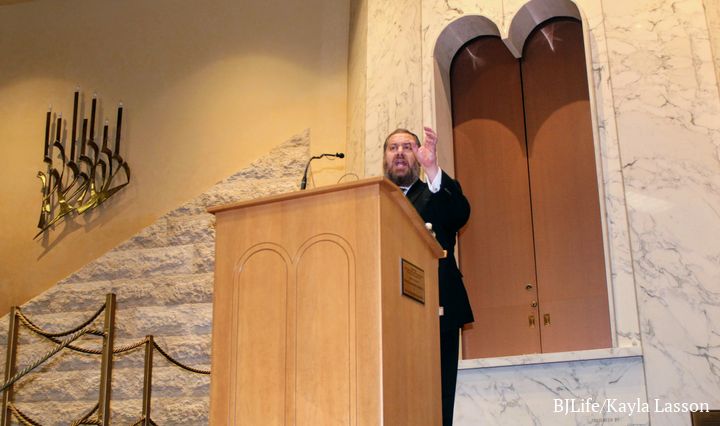 Rabbi Ephraim Eliyahu Shapiro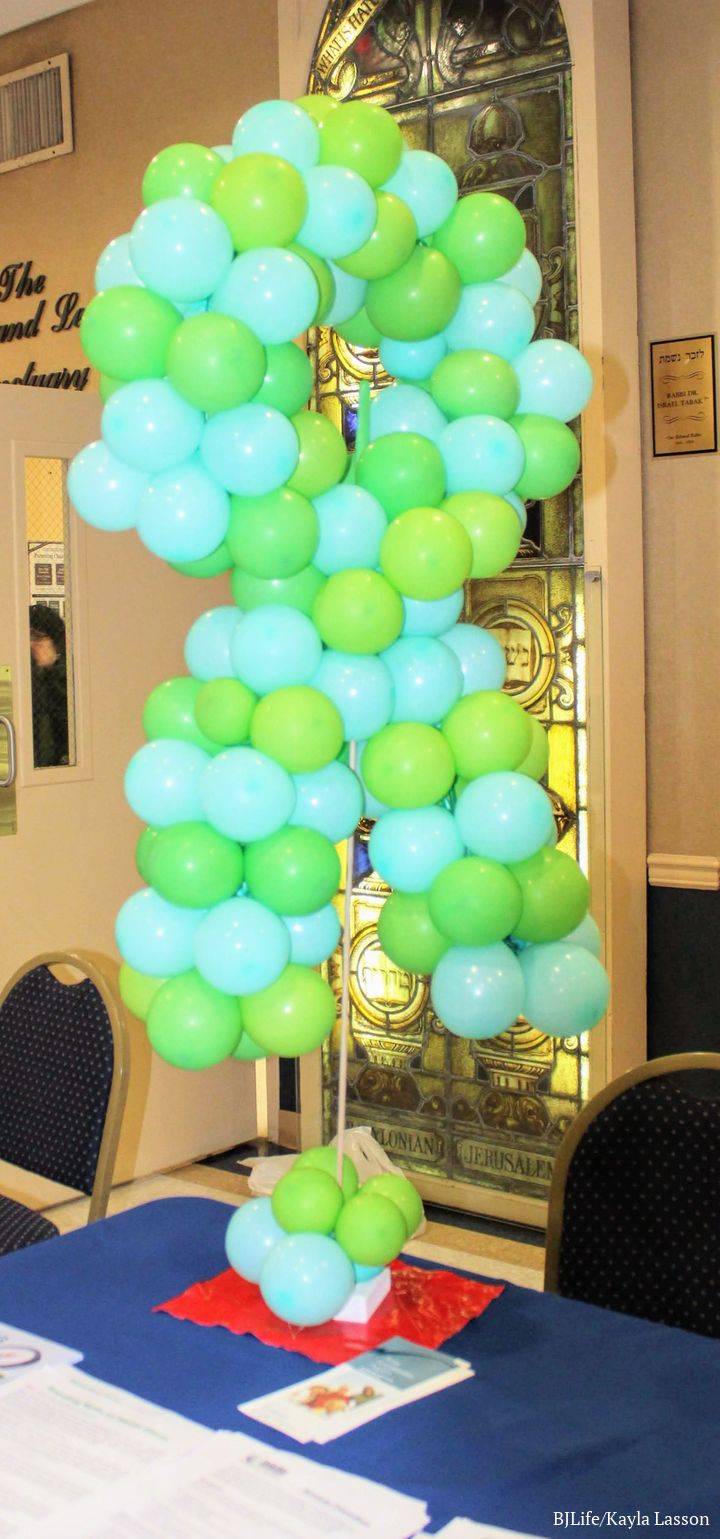 Green ribbon for mental health awareness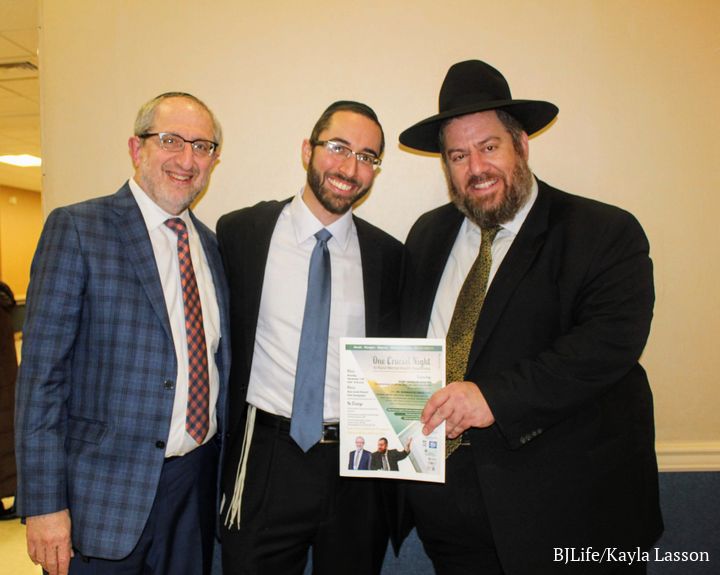 Dr. Norman Blumenthal, Rabbi Yisrael Slansky, Rabbi Ephraim Eliyahu Shapiro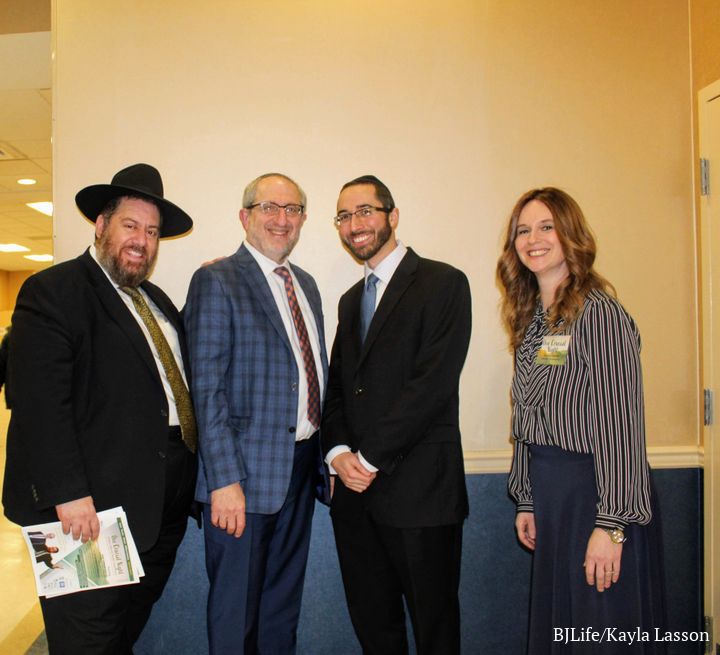 Rabbi Ephraim Eliyahu Shapiro, Dr. Norman Blumenthal, Rabbi Yisrael Slansky, Suzann Lasson