Baltimore, MD – Oct. 4, 2018 - Kolainu Boys Choir was established January of 2009 with boys from all different mainstream Yeshivas. Kolainu's sole purpose is to provide Yeshiva students with an opportunity to gain self confidence, have fun, make new friends and enjoy their love for music.
Kolainu was designed for Yeshiva students as an extracurricular activity. There are no tryouts and every child is a star. The choir has one grand preformance annually for family and friends.
The choir is led by Elchonon Majeski. Elchonon has many years of experience conducting , composing and singing for large audiences.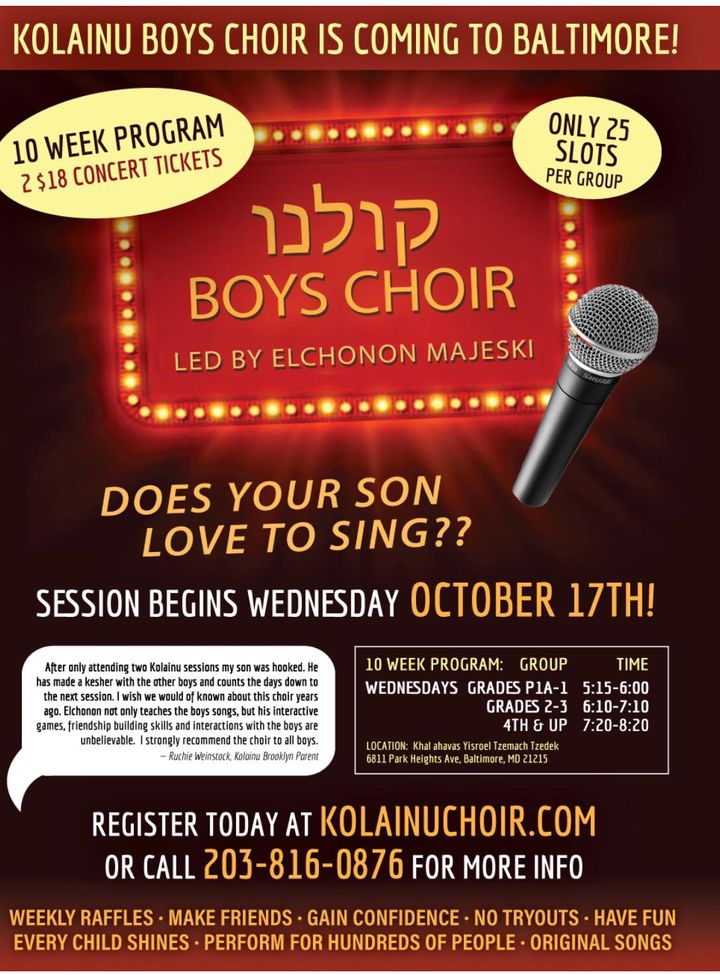 Kolainu offers a once in a life time rewarding experience for your child. Feel free to contact us with any questions you may have about our program.
Kolainu Choir is coming to Baltimore Oct 17th at Ahavas Yisroel Tzemach Tzedek (Rabbi Heber's shul) 6811 Park Heights Ave

Watch the new promotional video below to learn more: