The White House on Monday released a note from President Trump's physician seeking to dispel speculation about his physical state after he made an unannounced trip to Walter Reed National Military Medical Center for exams over the weekend.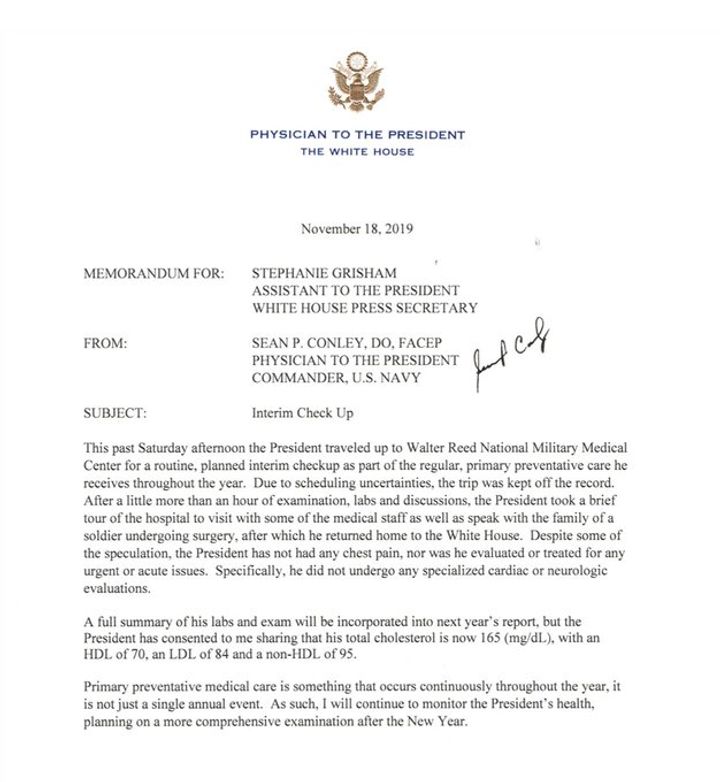 "Despite some of the speculation, the President has not had any chest pain, nor was he evaluated or treated for any urgent or acute issues," Navy Cmdr. Sean Conley, physician to the president, said in a letter released by the White House.
The visit was part of "a routine, planned interim checkup," Conley said. Trump did not undergo any specialized heart or neurological evaluations during his roughly three hour stop at the medical center.
Read more at The Hill.