Baltimore, MD, May 13, 2019 — Rabbi Chaim Goldberger, Rabbi Emeritus at Kenesseth Israel Congregation in Minneapolis and Regional Ambassador of the Coalition for Jewish Values, greeted Vice President Mike Pence upon his recent arrival in Minnesota. Rabbi Goldberger thanked the Vice President for his and the Administration's ongoing friendship towards the Jewish community in the United States and around the world.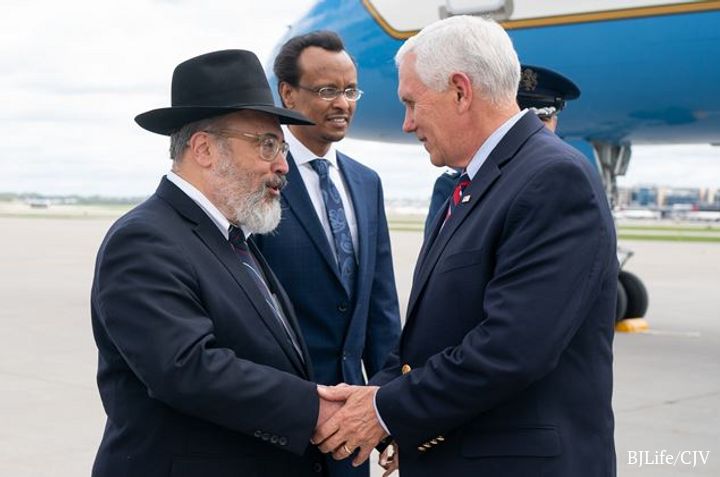 Two additional rabbis and a prominent rebbetzin were also present. This greeting was facilitated by the Coalition for Jewish Values due to frequent contact with the Trump Administration, placing the CJV on the list to be notified when the President and Vice President travel around the country.
The Coalition for Jewish Values (CJV), the largest rabbinic public policy organization in America, articulates and advocates for public policy positions based upon traditional Jewish thought.