Baltimore, MD - Sept. 22, 2022 - Ruti Feldman was livid when she shared, "I parked our car in front of the house, in my lovely quiet Indian Village, only to wake up the next day and find that it was gone!"
Avi and Ruti Feldman's RING camera, and those of their neighbors, show the culprits driving by a couple of motzei Shabbosos ago at 12:20 a.m., making a U-turn and parking parallel to their Kia. Unfortunately, none of those cameras were able to read the license plate on the thugs' car. The Feldmans called the Baltimore County police the next morning and filed a report.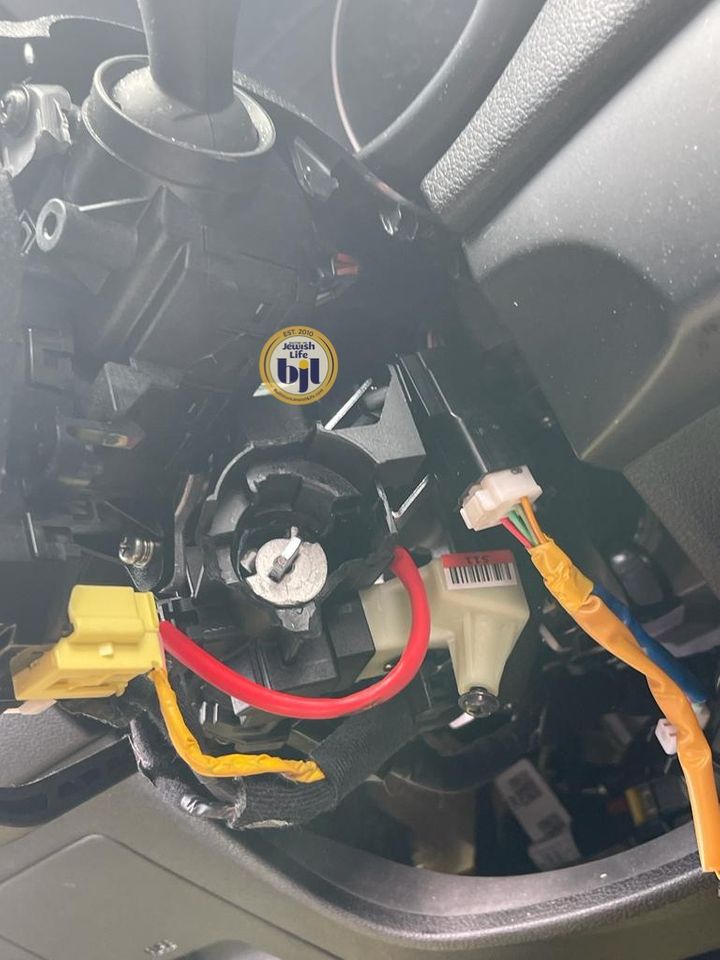 "At 1:00 a.m. on Monday - less than 25 hours after the theft - we got a call from the Baltimore City cops," notes Ruti. "They told us that our car was found completely demolished in Druid Hill Park. Could you believe that?"
The Feldmans were just one of about 1600 Kia and Hyundai owners who were victims of the latest perp fad known as the "Kia Challenge", aka the "TikTok Challenge". Although the "contest" was first popularized in 2021, going viral on social media has accelerated thefts of certain models in several states. In Chicago, alone, over 800% in the last month. It wasn't until the Feldmans' car was stolen that they learned about this latest rage.
A recent Hotcars article, "Here's How a TikTok Challenge Has Created an Increase in Theft of Korean Cars" [Adina Achim, September 11, 2022], mentions, "According to ABC7, the latest TikTok hype-dubbed "Kia Boyz"- motivates teens to break in and steal Hyundai and Kia vehicles. On the positive side, it's not every Hyundai and Kia model, but mostly vehicles sold between 2010 and 2021 that use a mechanical key. According to CNBC, teens and young adults steal these vehicles with a USB cord."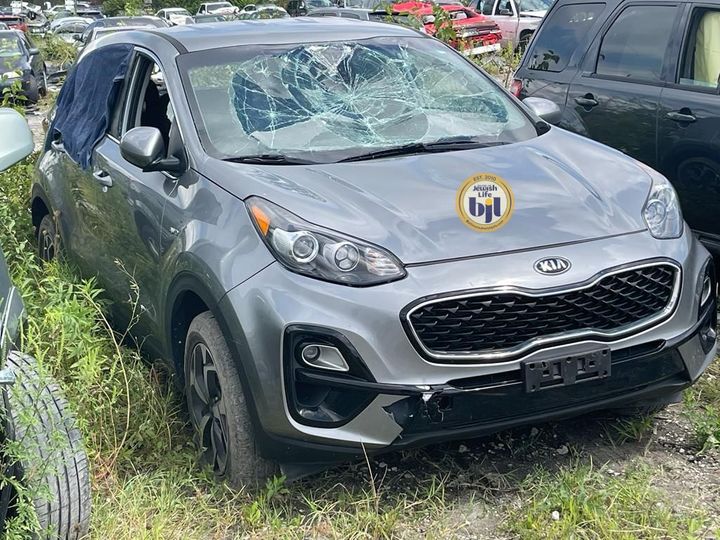 Korean vehicles with a physical key slot are specifically targeted, since push-button start models can't be bypassed as easily.
How do the thieves do it? It involves peeling back the steering column cover and dismantling the key slot. Then, a USB cable can then be used to turn the ignition tumbler, start the vehicle, and release the steering lock. These Hyundais and Kias can then be driven away and started again at any time using the same cable.
Most Kia vehicles in the US are equipped with a key fob and "push-button-to-start" system, making them more difficult to steal. Those that don't, are being stolen in 20 to 30 seconds. They are being used for joyrides or used to commit other crimes and then abandoned on the side of the road. The Feldmans shared photos Avi took when he checked the car at the police pound lot.
"They are horrific pictures of pure senseless destruction," remarks Ruti. "Our car was stomped on the hood and roof - all windows were smashed. The windshield was kicked in pretty badly. Glass was everywhere inside. The car was trashed, the tires flat. It was savage, animalistic behavior. These kids gained nothing from destroying the car of a hard-working citizen, but some hours of "sick fun", playing real life dangerous bumper cars in the street of Baltimore.
"I had my wallet stored in my car," continues Ruti, regretfully. "They took the wallet and ID, but left the checkbook and guess what- Baruch Hashem, my COVID vaccination card. They tried to make some purchases at Walmart com for an iPhone. Wouldn't you know? Of course, it's 2022 - none of the purchases went through."
Most of the time, these stolen cars are returned; they are either totaled or almost totaled. As we go to press, Avi shares, "I was told by my Allstate agent that it wasn't considered officially totaled and the car was going to be repaired. Could be because the secondary car market is so high, so it's worth it. I was told we were supposed to have an "official" repair estimate by 9/19. That date came and went and I emailed the insurance rep asking about a status update; I'm still waiting to hear back."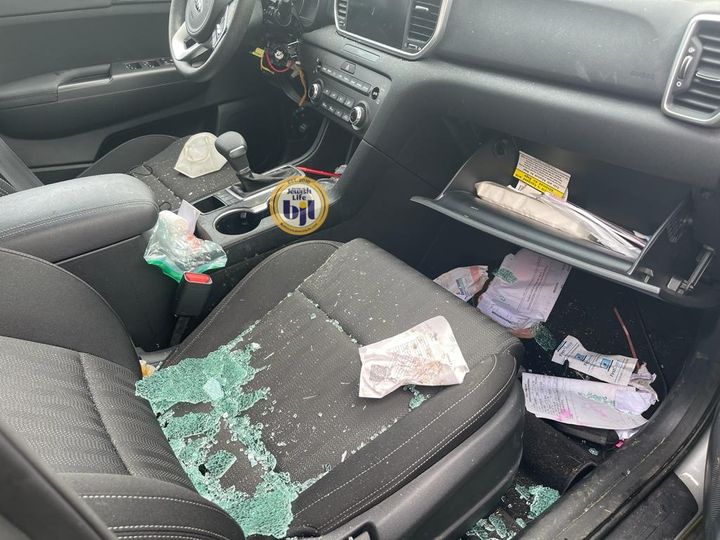 Although new Kias and Hyundais are equipped with electronic engine immobilizers, there are class action lawsuits across the country accusing the manufacturers of failing to install the immobilizers on earlier models, making those older models easy targets for thieves.
Kia is now providing steering wheel locks free to police departments to give away in high-theft areas. Hyundai will begin selling a dealer-installed security kit on October 1.
Concludes Avi, "We don't take this seriously because we just don't picture it happening to us; but it can and it is coming to our doorstep now…. They break in, steal it, and go for a ride for a day. These kids are probably back in school Monday morning…. It's like a real-life video game!"