Jerusalem, Israel - Tuesday, 21 June 2022 / 22 Iyar 5782 - At the heart of Israeli society is an extremely bloodstained, painful, frustrating, and agonizing open wound. The many questions surrounding this open wound continue to deepen the pain, even decades later. This is the wound of the grave and disturbing affair, which I have been concerned with for many years as a public official.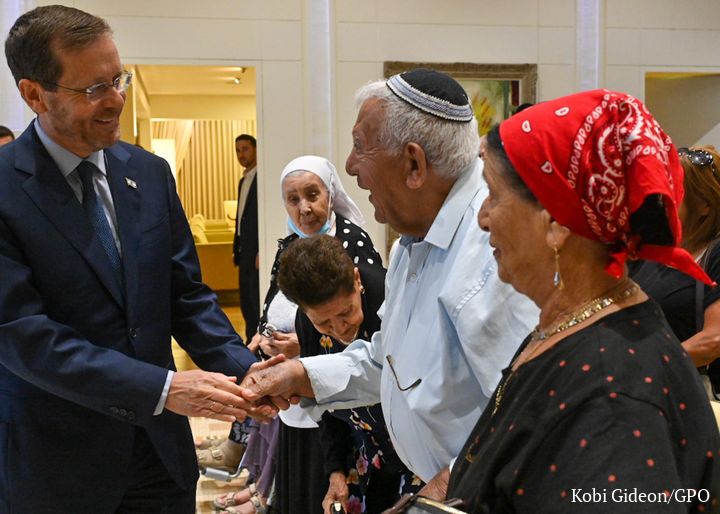 The affair of the disappearance of infants from immigrant families from Yemen, the Middle East, and the Balkans is one of the gravest and most painful events that Israeli society has experienced.
Try to imagine the horrifying scene: the mother who approaches her newborn baby's cradle and is shocked to find it empty. Who is told that the baby died overnight and has already been buried, and she, heartbroken and confused, has nobody to turn to and nobody to comfort her. Imagine the lives of the boys and girls who have aged with the years, growing up in the constant shadow of longing for a brother, in the shadow of a story about a sister, who existed and disappeared as if the earth had swallowed them up.
Michal and I know families who have contended not only with the difficult pains of their integration in Israel, but also with the terrible tragedy of the disappearance of beloved infants and the rumors circulating about their fate. Whole families who still bear this wound, even after the passage of decades.
In this context, I advise anyone who has not done so to read Dr. Nathan Shifris's book, published in 2019, about the Yemenite children's affair: Where Has My Child Gone? The book is close to 1,000 pages long and has influenced me profoundly.
Ladies and gentlemen, the children back then disappeared from their families as if they never existed, leaving a huge void in their loved ones' hearts. The large majority of their parents, who lived lives of limitless longing, passed away before the mystery could be resolved.
Their brothers and sisters, together with their families, were left to carry their outcry. But they are not alone. This event here today and the bill in development, which was debated yesterday, are an important expression of the commitment and responsibility that we all bear, and that the State of Israel bears, first and foremost, to recall this painful affair, to acknowledge it, to get to the bottom of it, and to support the family members.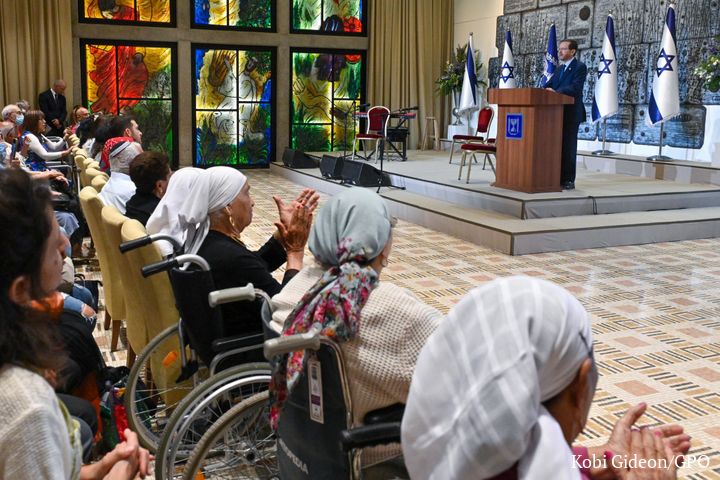 I am glad that there are those working out of a profound commitment to expose the truth of this affair, doing everything they can so that it does not fall off the agenda. I want to express my appreciation and gratitude to you, Keren Barak MK and Naama Lazimi MK, for the parliamentary and public work that you are leading on this important issue, and also to you, former MK Nurit Koren, for your important work on this subject, for many years, including during your service in the Knesset. Thank you to you too, all those involved in this work, members of the Amram Association, and of course all the NGOs and activists who have been working for years to raise awareness of this painful affair, standing by the families' side.
Dear audience, respected public and state commissions of inquiry and investigation have convened over the years to investigate and get to the bottom of this painful affair. From the Bahloul-Minkovsky Committee, to the Shalgi Committee, to the Cohen Committee, which became the Kedmi Commission, which thoroughly and rigorously investigated hundreds of cases and complaints, and their conclusions are known to us all.
I stand here not in order to argue with their conclusions. Nevertheless, it is clear to me that this wound is still open and that we—all of us—must continue to get down to the roots of this affair and to the truth, and to do everything we can to give succor—in order to bring about healing.
This is the reason why, serving as a Member of Knesset and Leader of the Opposition, I worked with many of you, out of a clear understanding that we must study this affair in depth, open up the archives in full, leave no stone unturned, and try to uncover every detail about the affair, document it and commemorate it. It was clear to me that this was the least we could do for the families.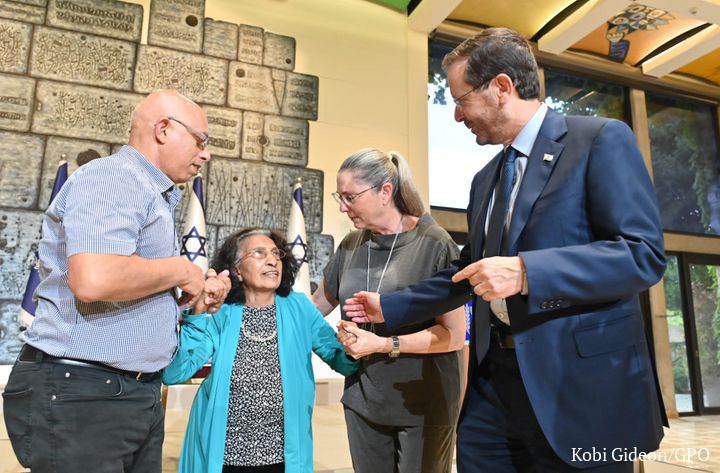 Taking this approach, I proposed a detailed bill in the Knesset, which sought to correct things and bring justice, in the investigation, healing, and commemoration of this affair. I commend the initiative to advance a similar bill, based on my proposal among others, which signifies responsibility, recognition, and genuine, concrete, and profound work to lay the foundations for a process of rigorous social healing.
Let nobody be mistaken: even among the second and third generations, this wound has not healed. And even if I cannot determine facts, it is clear to me that there were institutions that failed in a major way and contained people who failed and operated either intentionally or negligently and insensitively. I hope that decades on, the same institutions will know how to look at the facts in an honest and unbiased way and bring them to the public.
Rest assured, my friends, that as President, and as someone who has been concerned by this affair for many years, I will continue to help from up close, in thought and deed, in this painful affair, in an attempt, in which we are all partners, to make inquiries, to investigate, and to bring relief to tortured souls. Thank you very much.