Baltimore, MD - June 21, 2022 - Kesser Torah is proud to announce the release of a song and music video specifically created for its current campaign. This inspiring song is soon to be on the lips of ohavei Torah worldwide.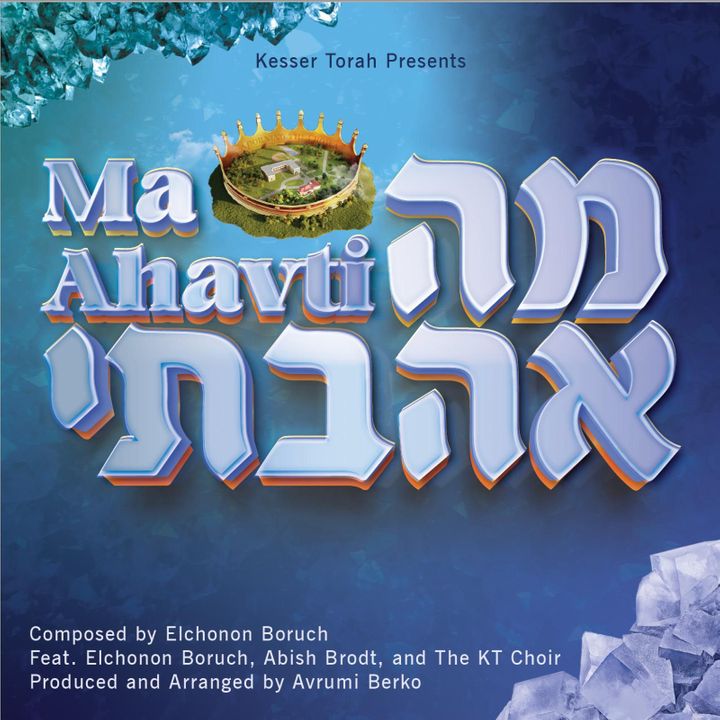 Mah Ahavti was originally composed ten years ago by Elchonon Baruch Galbut and was given new life recently with updated lyrics by Rabbi Tzvi Mordechai Feldheim, Rosh Mesivta of Kesser Torah, and a video including the voices of Abish Brodt and KT bochurim.

It was important for the yeshiva to find a way to utilize this song of Elchonon Baruch, both for its beauty as well as his key involvement in the acquisition of the yeshiva's campus.
Click here for audio download

In early May 2018, Elchonon Baruch, a previous resident of Baltimore and a current resident of Miami, received a call regarding a 40+ acre property located at 8400 Park Heights Avenue. On May 15, he flew up to Baltimore to check it out in his capacity as a real estate investor.

A few months later, Rabbi Avrohom Feldheim, Menahel of Kesser Torah, discovered the same property in his search for a new home for Kesser Torah as it began to expand beyond its then-current location. Hearing that Elchonon Baruch, an old friend from Miami, was in town for a chassana, Rabbi Feldheim reached out to hear his thoughts on the proposed property. Immediately realizing the hashgacha pratis, Elchonon Baruch used his prior relationship with the Trinitarians, the property owners, from the previous May, to begin a two-year process of ultimately turning 8400 Park Heights into Baltimore's next Makom Torah. Taking on the broker's role for the sale, he navigated the legal, environmental, halachic, and financial hurdles needed to finally bring the purchase to a close on June 29, 2020. The bochurim and families of Kesser Torah and the greater Baltimore community are forever grateful for Elchonon Baruch's involvement in this process.