What it means to go the extra mile.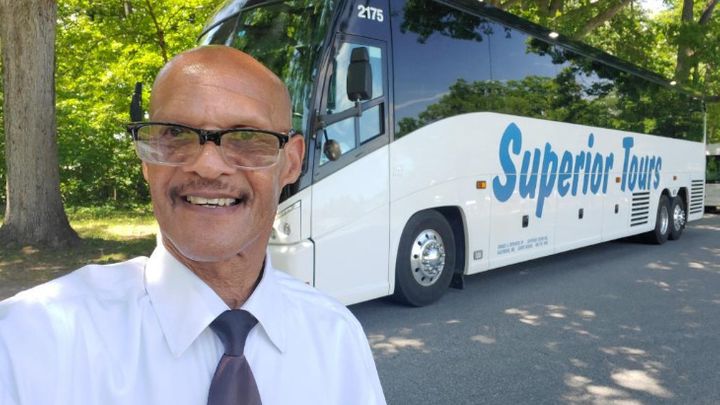 Bill Riddick, a bus driver, recently spent three days taking a group of 8th grade boys from a Jewish school near Chicago around Washington DC on a class trip. He was so impressed with the boys that he decided to fly to Chicago to surprise them at their middle school graduation.
"They're an amazing group of boys," Rabbi Yosef Cohen recently told Aish.com about his 8th graders at Arie Crown Hebrew Day School, an Orthodox Jewish school in Skokie, Illinois.
The school places importance on developing one's character traits and behaving with honor. The 8th grade graduates who modeled that behavior had no idea the impact they were about to make.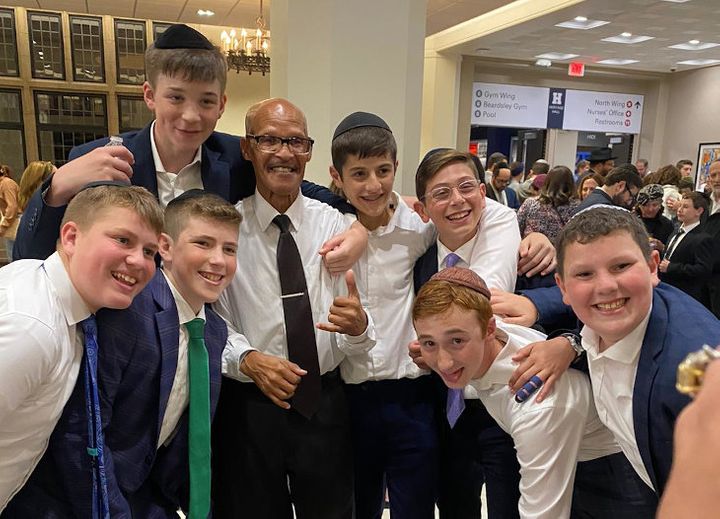 Bill Riddick and some of the boys from Arie Crown Hebrew Day School
From the moment Bill Riddick picked them up at the airport early May, the boys were polite and friendly, and included the bus driver in their conversations and in the many Jewish songs they sang on the bus.
"This was not my first time driving Jewish boys," explained Mr. Riddick in an Aish.com interview. A native of Baltimore, Mr. Riddick often drives students from Baltimore's Ner Israel Rabbinical College on field trips around the area and has become familiar with a few of the Jewish songs they sing on the bus.
When the boys from Chicago began singing, Mr. Riddick joined right in, picking up some of the Hebrew words. "The boys were so much fun," he recalls. "They were very mannerly and there was so much love… They taught me some songs and we just clicked."
After spending three days together, the students and Mr. Riddick exchanged fond farewells at the airport. Some of the boys told him that their 8th grade graduation was coming up soon and they wished he could be there. A couple days later, Mr. Riddick phoned their school to find out the date of their graduation and booked a flight to Chicago so he could attend.
Rabbi Cohen was one of the first people to see Mr. Riddick at the graduation ceremony. "He surprised everyone!" When Rabbi Cohen told the boys, who were getting ready to go on stage, that their bus driver from Washington DC was in the audience, they were shocked and pleased. The valedictorian speaker gave him a shoutout in his speech.
The school hosted a lavish graduation dinner and party, and Bill Riddick was the life of the party, leading some of the dancing and even giving an impromptu speech at the celebration.
"The reason why I went is they showed me so much love, I wanted to go up there and surprise them," he explained. "The dinner was excellent, full of singing." Mr. Riddick sat in a place of honor, at a table with the rabbis and teachers of the school.
During the meal, on two different occasions, rabbis approached Mr. Riddick, offering to pay for his flight and hotel. "I said no. I didn't come to get nothing; I pay my own way," Mr. Riddick said. "I did everything from the heart."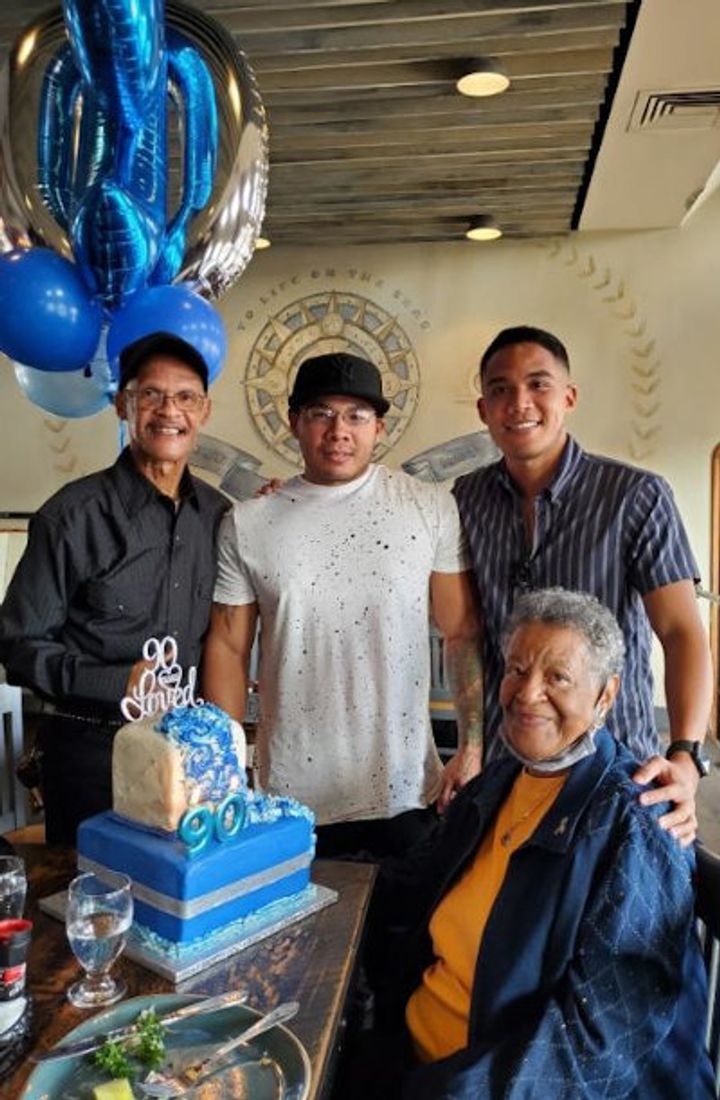 Mr. Riddick with his mother and two sons

Mr. Riddick knows a thing or two about reaching out and connecting with others. After living in Hawaii for much of his life and raising his two sons there, Mr. Riddick, who's now 60, returned to Baltimore in 2010 to take care of his aging mother. "I have always kept in touch with people." He sends holiday cards to many people each year and works on maintaining relationships with the many customers and other people who cross his path.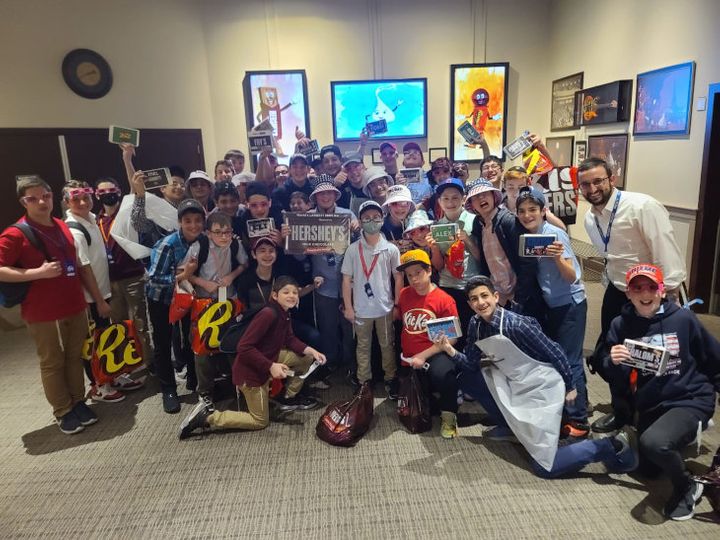 In Washington, D.C.

Rabbi Shaanan Gelman, the rabbi of Kehilat Chovevei Tzion in Skokie, was one of the many parents at the graduation and meeting Mr. Riddick really moved him. "Would we be willing to go the extra mile like Mr. Riddick did? Are you getting dressed and going to the event or celebration for a friend you're not that close to?" He notes that particularly now, when so many people are used to being cautious about Covid-19, it's very easy to let "no" become our default answer when we're asked to show up for the special events and milestones of people we know, no matter what the circumstances.
"Mr. Riddick reminded me how important it is to simply be there for another person, to show someone that they're loved, that they're important to you… This is someone who taught us to go the extra mile."