Pushing limits and breaking barriers is nothing new to Bikur Cholim of Cleveland. Representing patients from all over the world who come to receive expert care in Cleveland, they advocate, support, and care for every single Jewish patient's medical needs.
And yet again, last week, Bikur Cholim of Cleveland, in grand public fashion, proved to be "Unstoppable."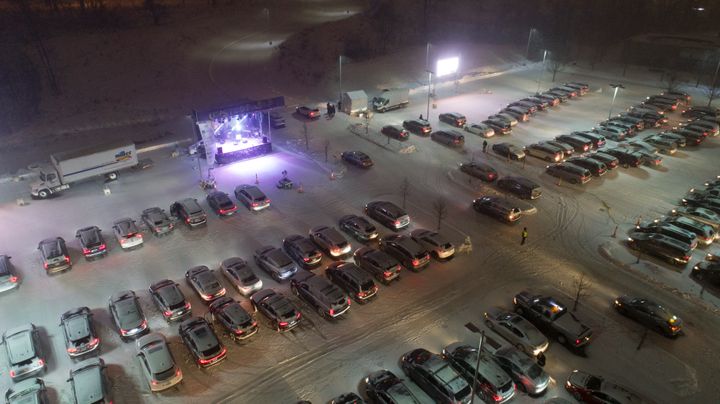 Since its founding 33 years ago, Bikur Cholim of Cleveland has made it its mission to help Jewish patients and their families. The staff of Bikur Cholim is at the forefront of Jewish patient representation, offering support, guidance, advice, and practical necessities to every patient who turns to them for help.
Bikur Cholim literally holds the hands of those suffering from life-threatening illnesses, helping them navigate through the dark tunnels of illness with tireless devotion.
Due to COVID restrictions, the annual gala was planned as an outdoor drive-through event. But when the forecast called for snow showers, participants were skeptical. Could it work? But thanks to the warm support of the Cleveland Jewish Community and beyond, the celebration sold-out and BCC exceeded their fundraising goal, proving that they are indeed… Unstoppable.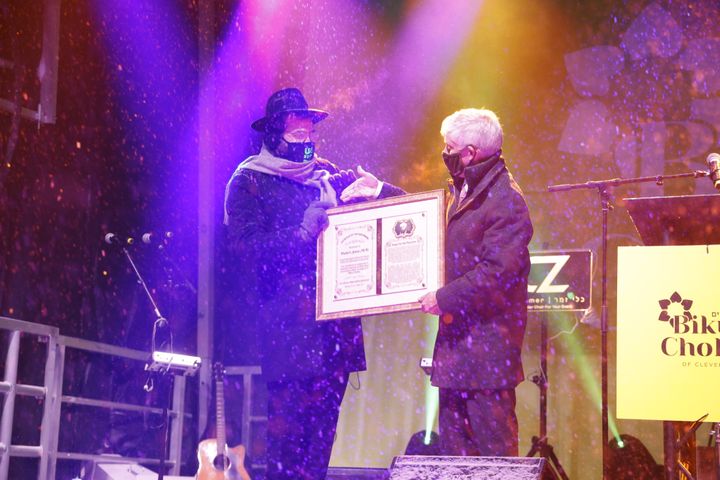 More than 300 pulled into the enormous parking lots, their wipers' rhythm pushing away the snow, each participant received delicious boxed meals. Snow continued to fall as Dr. Adam Heyada, representing the event sponsor, Beachwood Medical Center, began the evening by noting how throughout his years in Beachwood, Bikur Cholim was constantly focused on the individual patient and his family.
As snowflakes danced in the air, Rabbi Aryeh Leib Joseph, director of BCC, presented the Physician of the Year Award to Dr. Daniel Simon, Chief Clinical and Scientific Officer, UH Cleveland Medical Center.
"When the moment arrives, the man will show up," said Dr. Simon's colleagues, describing him as a true leader who rose to the occasion.
As the program continued, Dr. Moshe Ornstein, a rising young oncologist in the Cleveland Clinic, was awarded the Young Leadership Award. He is well known throughout the medical community for his expertise — yet he is even better known by the Jewish community for his commitment to Torah and chinuch.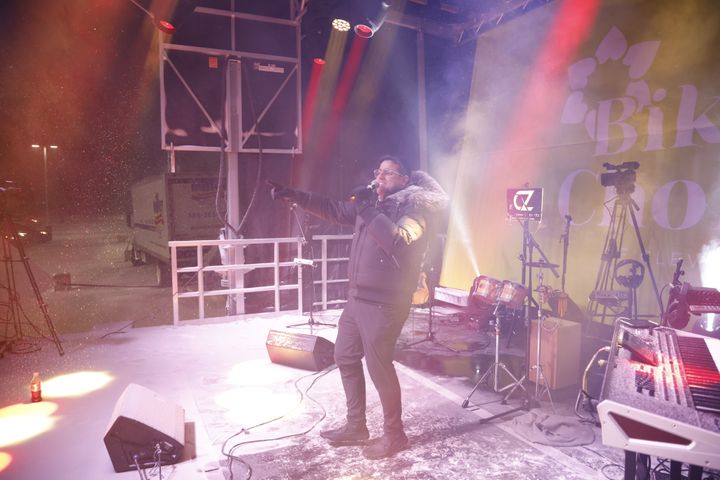 Dr. Ornstein accepted his award and urged the crowd to volunteer and support BCC.
Braving the snow and freezing weather, one of the newest Jewish music superstars, Uri Davidi, took to the stage and sang his classic "Muchanim," "Modeh Ani," and brand-new song, "Jump!" to the rhythm of flashing brights, honking horns, blinkers, and windshield wipers. Exuberant participants left their warm cars and danced on the snow-covered parking lot, further adding to the excitement of the night.
Mordechai Serle, Chaim Lebovics, and Aryeh Leib Freedman — residents of New York and Baltimore respectively — were honored for their efforts in spearheading the COVID Plasma Initiative. After realizing that COVID convalescent plasma treatment across the country was indeed a successful reality, they planned and led the effort in Cleveland. Working alongside BCC, these three men successfully coordinated the testing of Cleveland residents for Covid-19 antibodies. This honor recognized their efforts, not only for Cleveland, but on behalf of COVID patients across the country.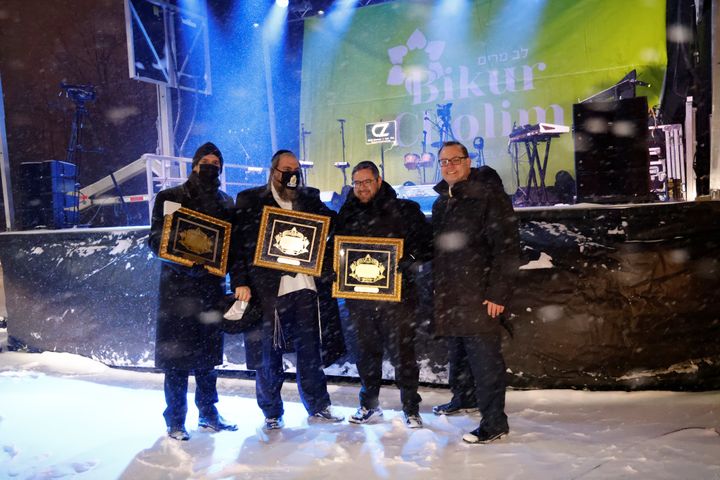 At the gala, Bikur Cholim of Cleveland dedicated the Barbara Gross, a"h, Volunteer Program, paying tribute to an amazing woman who dedicated her life to the Jewish patients of Cleveland. Her husband and children spoke about how their mother lived for others, and breathed chessed her entire life. The Barbara Gross a"h volunteer program will surely continue her legacy and be an aliyah for her neshama.
Join BJL on WhatsApp Status: Click here to Join BJL status for engagements, births, deals, levayos, events & more
Join BJL on WhatsApp Groups: Click here to Join an official BJL WhatsApp group for breaking news as it happens
The crowd gave a warm welcome to Elimelech Fried, a native of Far Rockaway, NY, who experienced firsthand the care and concern of Bikur Cholim of Cleveland last year. In need of a liver transplant, he stayed in Cleveland together with his brother, his liver donor, for several months during his successful transplant and recovery. The crowd burst out with honking and flashing, as he publicly thanked the Cleveland community for all their support during those months!
In a sense, the unconventional venue enabled participants to express their support for BCC in a way that a formal dinner couldn't achieve. The drive through the deepening snow, the experience of parking alongside hundreds of other cars, the delicious pre-packaged meal, and the dancing under the drifting snow on a wintery night, to thank Hashem and to pay tribute to a most incredible organization, left everyone feeling that Bikur Cholim of Cleveland truly is….
Unstoppable.