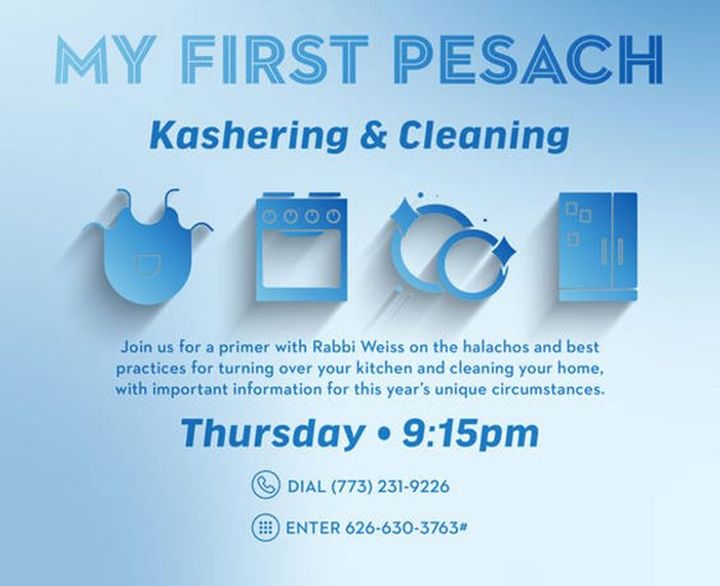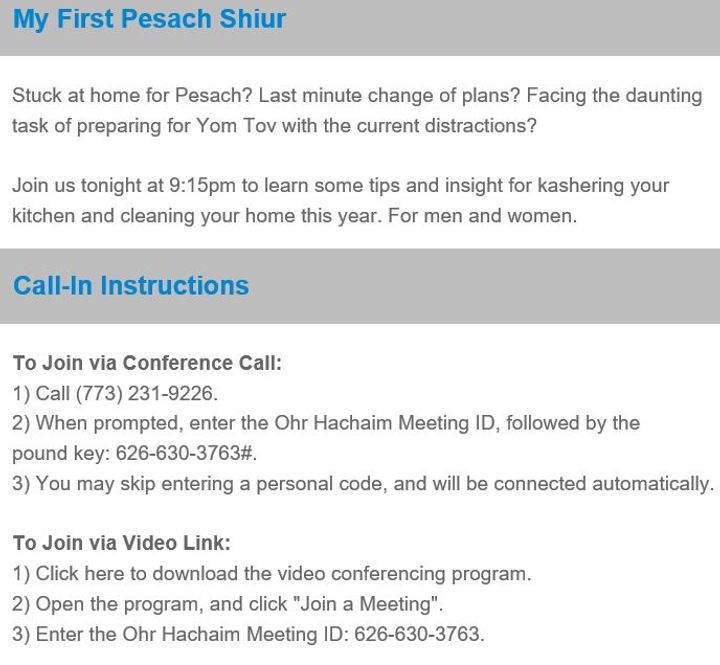 My First Pesach Shiur
Stuck at home for Pesach? Last minute change of plans? Facing the daunting task of preparing for Yom Tov with the current distractions?

Join us tonight at 9:15pm to learn some tips and insight for kashering your kitchen and cleaning your home this year. For men and women.
Call-In Instructions
To Join via Conference Call:
1) Call (773) 231-9226.
2) When prompted, enter the Ohr Hachaim Meeting ID, followed by the pound key: 626-630-3763#.
3) You may skip entering a personal code, and will be connected automatically.

To Join via Video Link:
1) Click here to download the video conferencing program.
2) Open the program, and click "Join a Meeting".
3) Enter the Ohr Hachaim Meeting ID: 626-630-3763.