BORO PARK (VINnews) — U.S. Attorney General Bill Barr met with Jewish leaders in Boro Park on Tuesday, amid a recent uptick in anti-Semitism across New York City.
The meeting was held at the Boro Park JCC, and the mission was to "discuss anti-Semitism and ways to combat it," according to ABC News.
"I'm extremely distressed by the uptick in hate crimes against the Jewish community," said AG Barr.
Barr further said that he is "extremely distressed" about recent acts of intimidation and violence against Jewish communities, and vowed that we will see an increased effort on the federal level to combat and prosecute these hate attacks.
Barr said that he will be issuing a directive to all US Attorney Offices across the US, to "reinvigorate their relationship and outreach to Jewish communities" in the wake of recent attacks on the communities. He also said that the DOJ is working together with the FBI to track down perpetrators of thses hate crimes in order to bring them to justice.
AG Barr also said that Hate Crime incidents will be prosecuted as a federal offenses if the incident fits criteria. This is welcome news, as this would negate the destructive "catch and release" policy currently employed on the local level by the Deblasio administration.
As an example, Barr revealed that federal charges would be brought against Tiffany Harris, the woman who was accused of slapping 3 Jewish women, before simply being released on bail. As reported by VIN News, Harris attacked another woman once released, only to have Deblasio intervene to have her released once again.
On another topic, Barr stated that he was "very concerned" about the manner in which the curriculums of religious schools have been under attack by prior administrations.
Attendees of the meeting included Allen Fagin of the Orthodox Union, Rabbi Chaim Dovid Zwiebel of Agudath Israel, Rabbi Moshe David Niederman of the Williamsburg UJO, Rabbi Meir Soloveitchik and Michael Miller of the JCRC.
Rabbi David Niederman was quoted as telling AG Barr that three of his siblings were murdered by Nazis during the Holocaust. "I cannot tell you how much it means to us when you say our federal government will have zero tolerance towards hate," said Rabbi Niederman.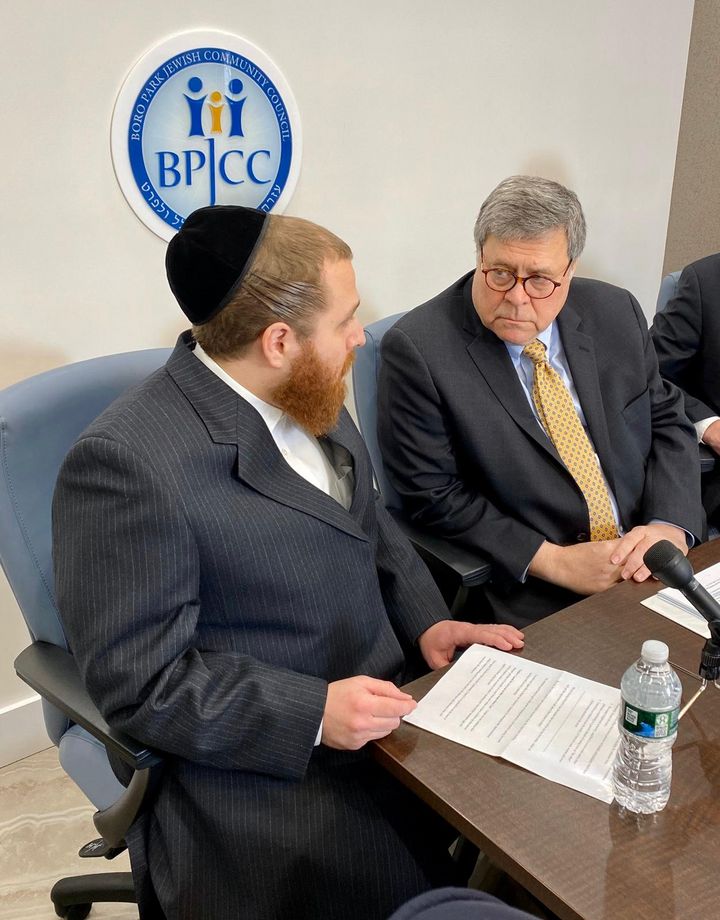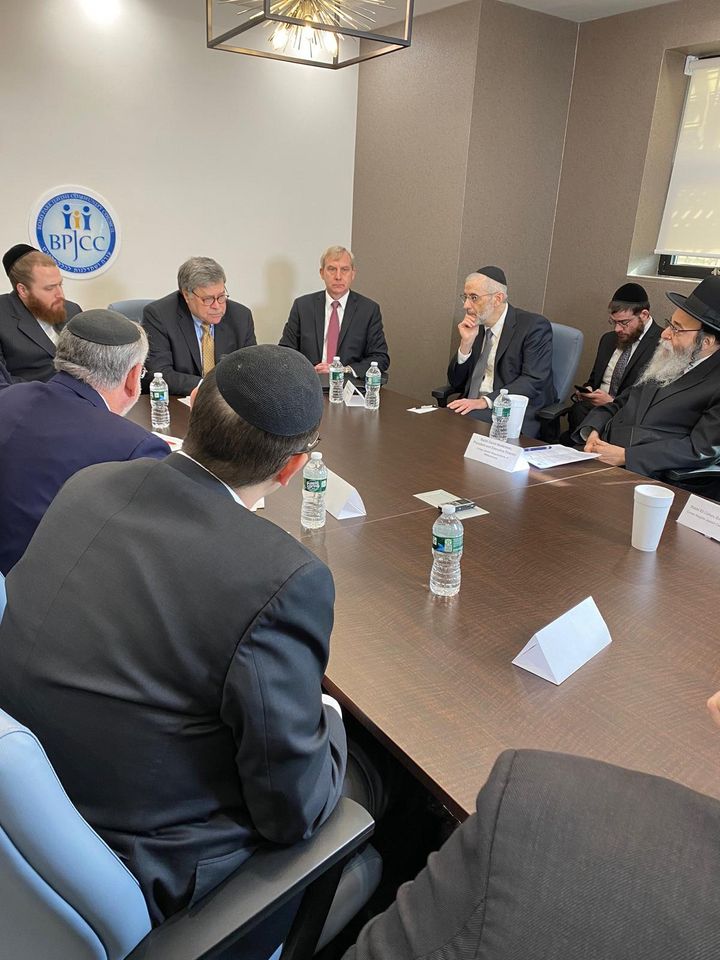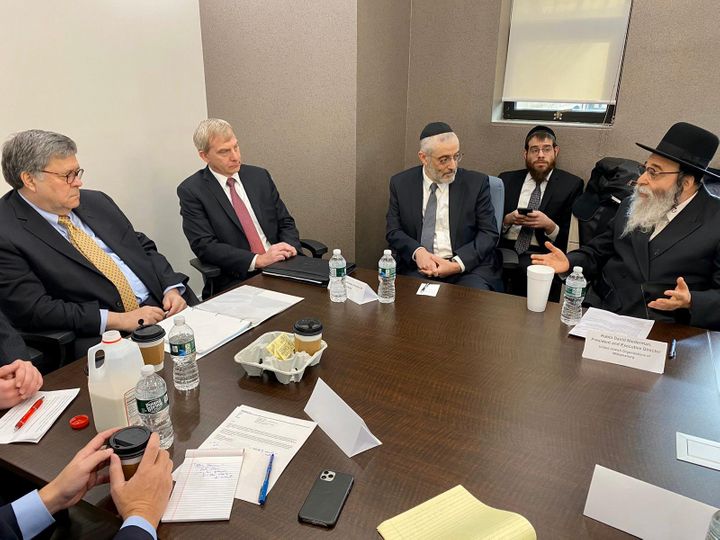 Rabbi David Niederman tells AG Barr who is now meeting with Jewish leaders in Boro Park, that three of his siblings were murdered by Nazis during the Holocaust and says: "I cannot tell you how much it means to us when you say our federal government will have zero tolerance towards hate."