The Kever of the Manchester Rosh Yeshiva, Hagaon HaRav Yehuda Zev Segal ZATZALwas vandalized over Shabbos.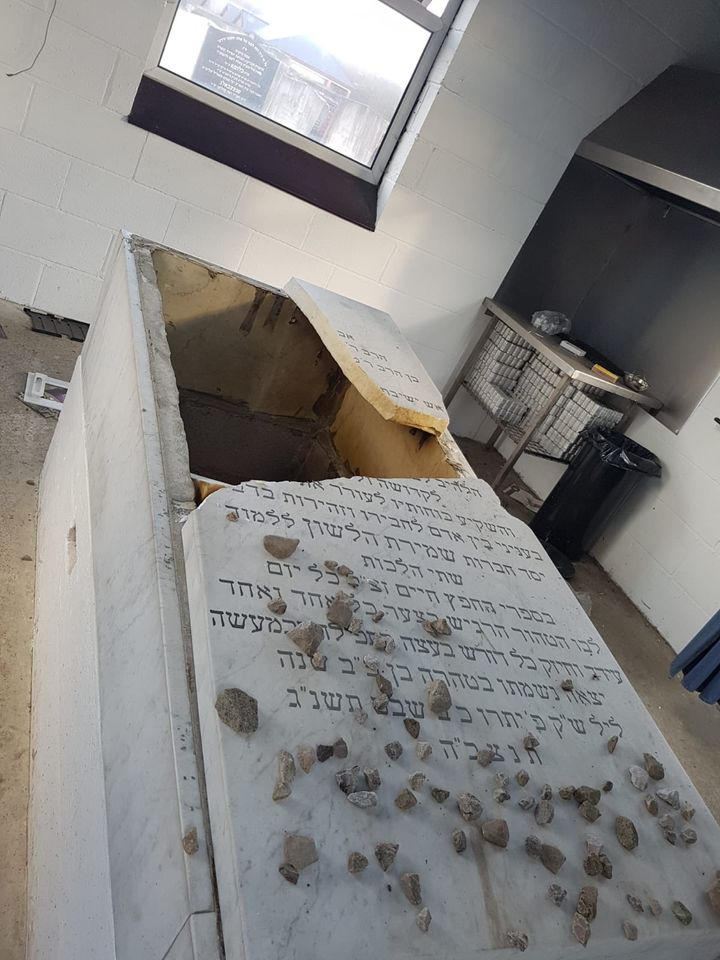 Police have slammed vandals who destroyed the tombstone as a 'complete disgrace to humanity.'
Devastating photos show extensive damage to the Ohel, after it was smashed open at a cemetery in North Manchester.
Other parts of the cemetery were trashed or destroyed after vandals wreaked havoc at Philips Park Jewish cemetery in Whitefield on Sunday.
The despicable acts were blasted by officers from GMP. Read more at YWN