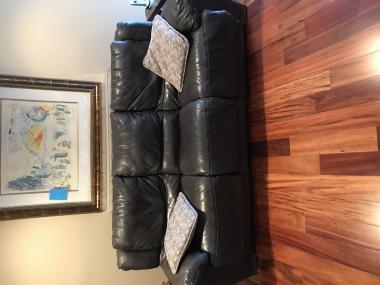 Furniture for sale
Kitchen tables and chairs-
Few years old, decent/good condition, has some discoloration on the table surface. 42". 4 matching chairs.
$25 for the table and $10 for each chair

Entertainment center-
Great condition. Was custom built and very expensive. Approx 94" wide, 84" tall, 22" deep.
$1000

Leather couch and matching chair-
Couch width approx 89". 2 reclining sides
Chair width approx 40".
Natuzi Italian genuine leather, dark brown, very soft. good condition
$950 for both. Orig 3300

End table-
Brown wood, round end table. good condition.
$100

Email for pictures or with any questions.

For More Information, please contact Dani Drabkin Danidrabkin@gmail.com